Christian Group Prints 30,000 Bibles for Central African Republic Peace-Building Campaign
Christian Group Prints 30,000 Bibles for Central African Republic Peace-Building Campaign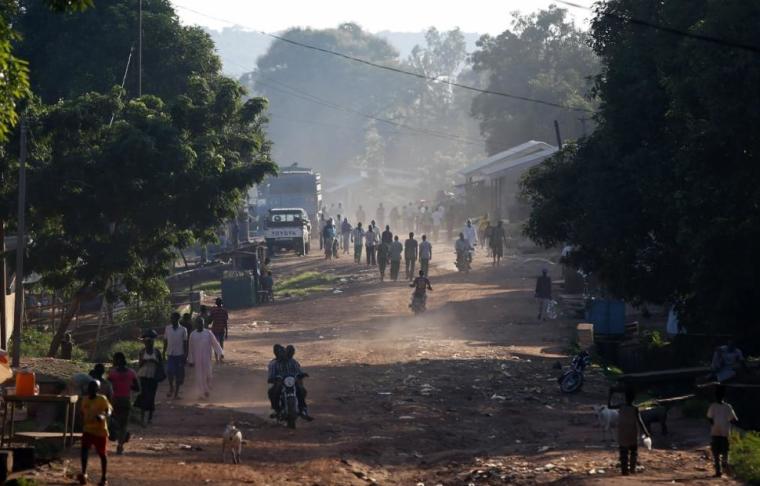 A Catholic charity is planning to print 30,000 copies of the New Testament in a local dialect for the people of the violence-torn Central African Republic, to provide "a way toward conversion of hearts."
Aid to the Church in Need is spending $56,000 for the printing of the New Testament in the Sango dialect so that the people of this Christian-majority country can have "hope in a seemingly hopeless situation" where clashes between the predominantly Muslim Seleka rebel group and the Christian-dominated Anti-Balaka militia have left numerous people dead, according to Crux Now.
Last month, at least 16 people, including a priest, were killed and 200 others were injured in sectarian violence in Bangui.
The Bible "offers a message of self-sacrificial love," Edward Clancy, the Catholic group's director of Outreach, told Crux. "It is on this intimate level that the Bible has impact. It provides a way toward conversion of hearts. A slow tireless campaign of affecting one person at a time, but the change happens."
While the Church is vulnerable to attacks from both sides, it has protected hundreds of Muslims by allowing them "to have safety within the walls."
According to the Pew Research Center, nearly 90 percent of the population of Central African Region could be Christian, of which about 60 percent are Protestant and around 28 percent Catholic. Muslims constitute about 10 percent of the population.
In 2013, Muslim Seleka rebels seized power in CAR which was countered by the Christian Anti-Balaka militia. In 2014, international pressure forced the Seleka to hand over power to a transitional government but that led to violence and an effective partition. The country remains under a transition.
After the 2014 violence, International Christian Concern's Regional Manager for Africa, Cameron Thomas, called it an ongoing "culture of reprisal."
"As anti-balaka militias continue to commit attacks against both militants and civilians, with Seleka remnants returning such attacks in kind, innocent civilians, including Christians seeking refuge behind church walls, continue to suffer the consequences of growing sectarian violence," Thomas said. "The future of the Central African Republic will continue to darken so long as the international community does not take decisive action to stem the ongoing violence and bring about the necessary resolution to prevent future attacks."
"The Holy Bible opens the door to forgiveness and mercy while presenting that all people are created by God and have hope of conversion," Clancy said.