This Week in Christian History: End Times Prediction, Chicago Statement, Little Sisters Founder Born
Little Sisters of the Poor Founder Born - Oct. 25, 1792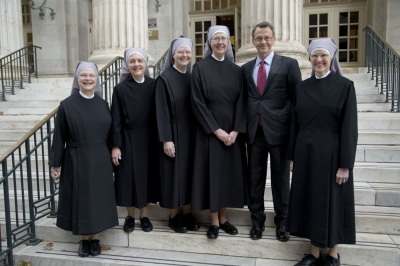 This week marks the anniversary of when the woman who founded the Roman Catholic Church order known as the Little Sisters of the Poor was born.
Saint Jeanne Jugan, also known as Sister Mary of the Cross, was born in a port city in Brittany, France, during a time of Revolution and constant warfare.
Jugan initially worked as a nurse and a domestic servant before joining a religious order for laypeople before founding the Little Sisters to help the poor, especially the elderly.
"During the 1840s, many other young women joined Jeanne in her mission of service to the elderly poor. By begging in the streets, the foundress was able to establish four more homes for their beneficiaries by the end of the decade," explained the Catholic News Agency.
"By 1850, over 100 women had joined the congregation that had become known as the Little Sisters of the Poor."
In the U.S. during the Obama administration, the Little Sisters garnered attention for their legal battles against states and the federal government over whether the order must provide or at the least sign off on employee health care coverage that includes contraceptives and abortion-inducing drugs.