Christian Leaders Urge Parents to Boycott 'Beauty and the Beast' Over Inclusion of 'Gay Moment'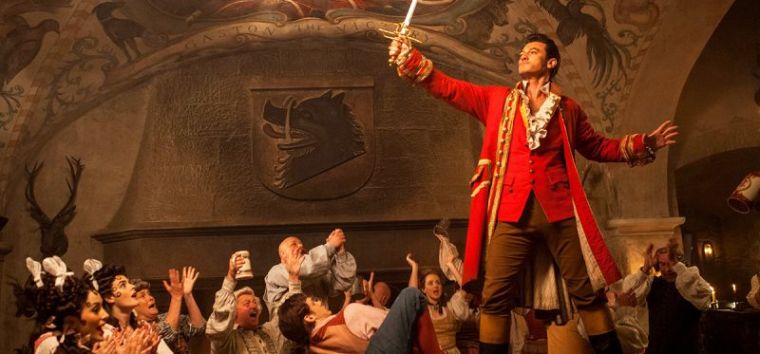 Disney's upcoming "Beauty and the Beast" will include an "exclusively gay moment" on screen, a first for the company, according to the film's director. Notable Christian leaders are urging Christian parents to boycott it.
As the BBC reported Wednesday, actor Josh Gad, who portrays LeFou, the sidekick to the film's villain Gaston, "breaks new ground when it comes to LGBT visibility" as his character on camera realizes that he has homosexual feelings. Without giving any further details, the movie's director, Bill Condon, said Gad "makes something really subtle and delicious out of it."
"[I]t is a nice, exclusively gay moment in a Disney movie," Condon said.
This is not the first time Disney has featured same-sex content in their material geared toward children.
Disney XD, for the first time in the company's history, included several gay characters kissing in an episode of "Star vs. The Forces of Evil," one of its most popular cartoons, this week.
Evangelist and President of Samaritan's Purse Franklin Graham stated on his Facebook page Thursday, "They're trying to push the LGBT agenda into the hearts and minds of your children."
"Disney has the right to make their cartoons, it's a free country," he added. "But as Christians we also have the right not to support their company. I hope Christians everywhere will say no to Disney."
Graham mentioned that he met the real Walt Disney when he was a child and that he was gracious to him and his father.
But today, Disney "would be shocked at what has happened to the company that he started," the outspoken evangelist asserted.
Denny Burk, professor of Biblical Studies at Boyce College, the undergraduate school of the Southern Baptist Theological Seminary, will not be allowing his kids to view the film.
"The reason is very simple," he explained on his blog Wednesday. "I am not going to let a movie studio communicate to my children that sexual immorality is 'normal and natural.'"
"This movie will no doubt be packaged in a narrative and a production value designed to capture their imaginations, and it will do so in a way that conceals a false and destructive message. To let them see this material would go against everything that I am trying to teach them about the good, the beautiful, and the true," he maintained.
Disney, he said, has put parents like him in a tough spot of having to "explain to very small children why this movie is bad for them."
"But we will do it," Burk stated, "and we will use it as a teachable moment about the true story of the world — a story in which we are strangers and aliens in a place that is not our home."
SBTS President Al Mohler weighed in similarly, highlighting the spiritual warfare surrounding popular culture.
"Christians thinking about our engagement with the culture and especially with entertainment need to keep a couple of issues very much in mind, and one of these is the pattern or the trajectory of media influence," Mohler said on the Thursday episode of his daily worldview analysis podcast called "The Briefing."
"This has do with the fact that even as entertainment has to be entertaining in order to be successful, once a movie or any other cultural product achieves that genuine moment of entertainment, it then has the opportunity for a far deeper influence."
Hollywood, he noted, is "ground zero" for much of the change fueling the moral revolution in society.
Because once entertainment reaches the mind, "it also reaches our hearts," he said.
"Beauty and the Beast" is scheduled for release on March 17.