Christian Leaves Victoria's Secret to Stop 'Selling Sex' and Become True Role Model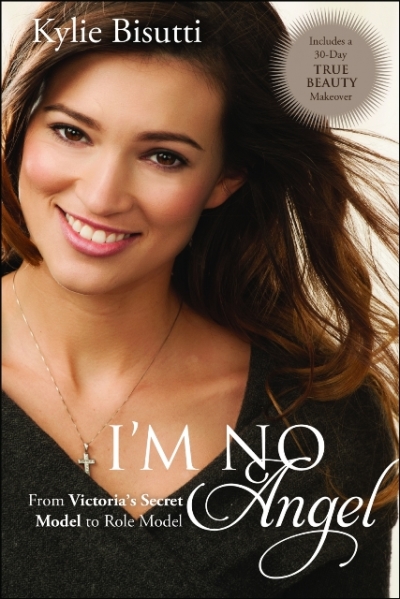 Kylie Bisutti left a lucrative career in the modeling industry, where she found unhealthy pressures and excessive sexualization, to rededicate herself to Christ and become a better role model for little girls.
"God revealed to me that I wasn't living my life for Him – I was living out my own desires and trying to bring glory to myself," Bisutti, author of I'm No Angel: From Victoria's Secret Model to Role Model, told The Christian Post on Friday, as she recalled unhealthy eating habits and the trend of sexualization in the modeling industry.
In her book, Bisutti alleged that her modeling agency called her a "fat cow" when she weighed 108 pounds. The agency denied the allegation in a statement to ABC News, but the former model argued that this pressure to lose weight was far from unique.
"It's really a trap for the models," Bisutti said. "The industry encourages these girls to lose weight, calling them ugly and warning them they'll never find work. Once they do lose weight, the industry starts praising you, telling you how beautiful you are, how many jobs you'll book."
According to Bisutti, the agencies use the high pressure tactics to motivate the models. "You have to continue to want to lose weight," Bisutti explained. "I've definitely passed out multiple times" from losing weight, she admitted. Bisutti also noted that a majority of models are threatened with failure if they don't lose weight, and even recalled modeling shoots that required the presence of EMTs.
But it wasn't the medical danger that snapped her out of it.
"My cousin, who was 8, told me that she wanted to throw up her food so she'd lose weight and be beautiful like me," Bisutti shared. Hearing that, she told CP, she re-examined her career.
"God just convicted my heart and opened my eyes," she explained. Looking at the way she posed and the clothes the agency chose for her to wear made Bisutti realize how sexual the whole industry is. "Most of it was still trying to sexualize, it was still about selling sex, even if you were fully clothed," she said. She told CP that, in addition to winning a Victoria's Secret competition, she modeled for them many times.
Bisutti added that some of her photo shoots were shown on porn sites. But her former agency also denied this allegation.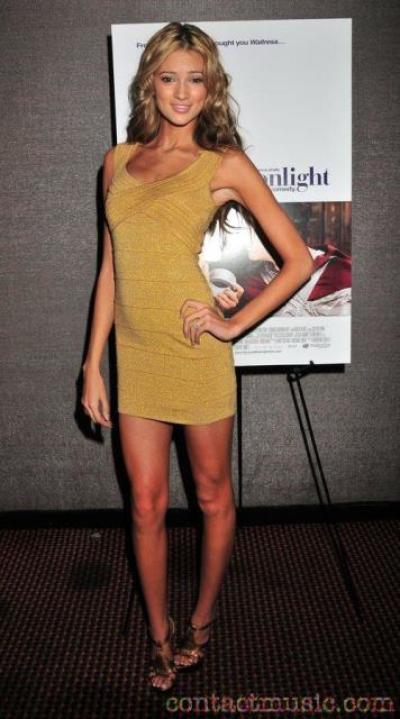 The former model said such sex-themed pictures "definitely impact society." She argued that kids are becoming desensitized to sex at younger ages, and believes modeling teaches them the wrong lessons.
"Girls grow up thinking that's how they have to dress in order to be seen in this world," Bisutti said.
In response, she has started her own fashion line – God Inspired Fashion. Bisutti condemned the alleged widespread presence of T-shirts with pornography, upside-down crosses, and satanic images. "You don't see as many Bible verses on clothing," she added. "Our brand is really about getting God's word back into the world."
The God Inspired Fashion clothes feature Bible verses on both sides of a T-shirt, with a teaser beginning on the front and the finished verse on the back, as well as a reference (such as "Proverbs 4:23") on the side of a pair of jeans. The men's shirts feature more masculine fonts with the words, "redemption," "courageous" and "strengthens" in bold on the front.
Bisutti called the fashion line a new way to share about the Christian faith. "It really opens doors for conversation about God," she said.
While she still has not become a perfect role model, Bisutti said that she's definitely a better example for young women to follow today. "I am so much more fulfilled and happy now," she explained, without the pressure of looking perfect all the time.
"I'm really just here to glorify the Lord in everything that I do, that's my goal now, rather than glorifying myself," she said.