Christian Magistrate Fired for Views on Gay Adoption Allowed to Appeal Tribunal Ruling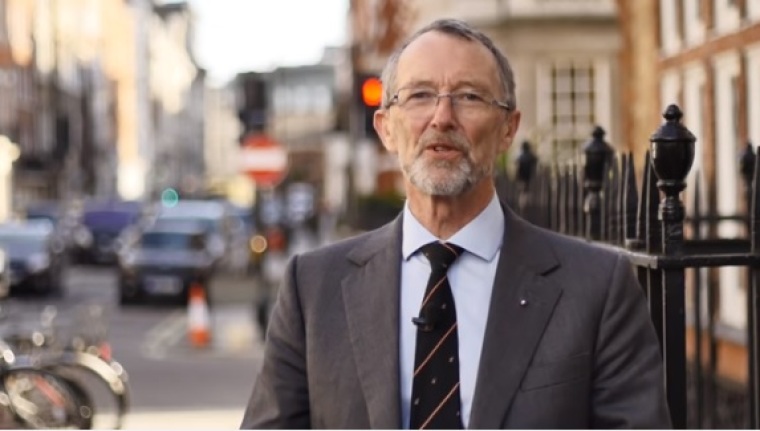 A British magistrate who was denied re-employment at two jobs over his belief that adopted children are better off with heterosexual couples instead of same-sex couples, has been granted the right to appeal an earlier employment tribunal ruling against him.
Richard Page appeared before the Employment Appeal Tribunal on Tuesday and was given permission to appeal an earlier ruling that the Kent and Medway National Health Service Trust was justified when it refused to reinstate Page as a non-executive director.
Page was suspended by the NHS after he suggested on national television in 2015 that children are best adopted by families that have both a mom and dad rather than same-sex couples.
He had worked for the NHS for over two decades before becoming a part-time director in 2012. After his suspension, he reapplied for his role as a part-time non-executive director but was denied. In August 2016, Page was told that an NHS panel ruled that "it was not in the interests of the health service for [him] to serve."
In October 2017, a three-judge panel at the Croydon Employment Tribunal ruled against Page, saying he wasn't turned away from employment because of his religious beliefs but because he voiced his religiously motivated beliefs on parenting on national television.
At the time, Page's legal team at the Christian Legal Centre said the tribunal's' ruling "split hairs" in a way that "makes no sense" and made a "mockery of the freedom of thought."
"I am very pleased to say that this case has been given permission to go to the employment appeal tribunal," Christian Legal Centre CEO Andrea Williams said in a video following the tribunal's decision on Tuesday. "That is very significant. It is significant for free speech in our country and the freedom to hold and manifest Christian views in regard to marriage and raising children with a mother and father."
While some with a secularist mindset might believe that people with religious views like Page's should be disqualified from holding a public position, Williams assured that society needs people like Page to hold positions in public life.
"We want magistrates like Richard. We want non-executive directors in the NHS just like Richard. We want Christian teachers. We want Christian public servants. We want people that actually believe these things that are kind and good and passionate and true," Williams said. "We know that God's building block for family — marriage between a man and a woman and children being raised with a mom and dad — are great and beautiful and kind and compassionate things. They are not hateful as sometimes portrayed in the courtrooms. In fact, it is the absolute opposite."
By continuing his three-year legal battle, Page said in the video posted by the Christian Legal Centre that he's simply trying to "glorify God."
"We're not here to look after me," Page assured. "I ask people to pray that whatever happens, it actually does glorify God."
The role at the NHS wasn't the only thing Page lost because he voiced his beliefs. He also lost his position as a magistrate with the Maidstone and Sevenoaks courts because of his comments on television.
"My responsibility as a magistrate, as I saw it, was to do what I considered best for the child, and my feeling was therefore that it would be better if it was a man and woman who were the adopted parents," Page told the BBC in 2015.
The NHS Trust Development Authority ruled that Page had "undermined" the confidence of staff. Additionally, leaders of the magistracy deemed that Page's media appearance showed that he is "biased and prejudiced against single-sex adopters."
"My desire to do the best for the child has been the paramount consideration throughout my time as a magistrate on the family panel," Page said in a statement. "Yet by living out this belief, I have been drawn into a much bigger battle about my freedom, and the freedom of Christians more broadly, to express biblical truth in the public square."
"To my dismay, I have discovered the appalling anti-Christian attitude prevalent throughout much of the establishment," he continued. "It is deeply shocking that someone like me, who cares deeply about justice and freedom, and who has spent my whole life working to serve the community out of love for Jesus Christ, should now be punished in this way."