Christian Man Allegedly Shoots Mother-in-Law, Tries Killing Wife Inside Christian Bookstore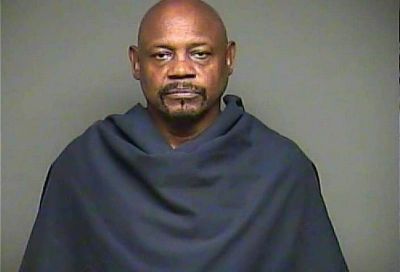 A Christian man allegedly shot his mother-in-law in an attempt to kill her and his estranged wife inside the beloved Father Son Holy Spirit Christian bookstore where his mother-in-law prayed for people daily in the small rural city of Chester, South Carolina, police say.
Chester Police Department spokesperson Keisha Tobias, told The Christian Post that the man, Robert Worthy Sr., 64, was arraigned in the Chester County Magistrate and Municipal Court on Monday where he was charged with two counts of attempted murder and firearms related charges and denied bail.
She did not identify the women by name but said Worthy's mother-in-law is the owner of the bookstore. Online records list Ann McFadden as the owner of Father Son Holy Spirit Christian bookstore while other records show a Vivian McFadden Worthy connected to Robert Worthy. Vivian's Facebook profile says she currently resides in Chester and a comment on her photo identifies her mother as Ann.
Police allege that Robert Worthy entered the bookstore located at 145 Gasden St., at about 2:30 p.m. Saturday while the two women were alone inside. He then pulled a gun and allegedly tried killing both women, shooting his mother-in-law in the leg.
"He decided to pull a gun and attempt to kill them both," Tobias said. "She (mother-in-law) was transported by ambulance to one of our local area hospitals."
McFadden received surgery and is currently in stable condition. Her daughter, who was not physically injured, has been staying with her as she recovers. 
"She is also at the hospital with her mother and she is doing great. We will offer her services through our victims advocate Sgt. Alicia Richardson. We'll be offering her counseling services," Tobias said.
Residents of the small community were left in shock about the shooting, said Tobias, because of where it happened as well as the time of day.
"They are heartbroken. This is a Christian bookstore where they go to receive guidance and inspirational pieces and the word. At that store you can also receive prayer, daytime prayer from the pastor. They are heartbroken that this would happen at daytime in their community," Tobias said.
Worthy and his wife are reportedly separated and are in the middle of a divorce, Tobias said. She explained that she was unable to give any additional details about the shooting because it is an active investigation.
She said, however, that Worthy's mother-in-law did indicate that she was a pastor of "Trinity Church located on Saluda Street" but they did not independently verify this.