Christian Man Barred From Preaching in Tennessee Town Without Permit; City Contemplates Rule Change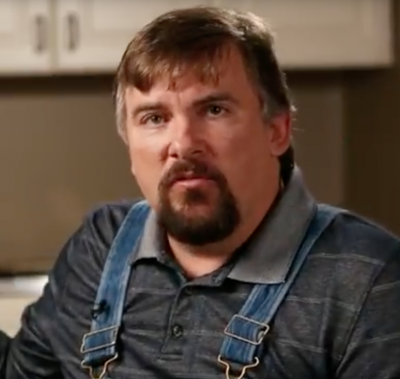 Administrators in a Tennessee town are thinking about altering a city ordinance that critics say infringes upon individuals' First Amendment rights after a Christian street preacher claims he was prevented from evangelizing on a public sidewalk.
The city attorney of Sweetwater, Tennessee, sent a letter last Thursday to the lawyers of Christian preacher Paul Johnson to assure that Johnson and others will be allowed to publicly share their religious beliefs in the town's public spaces.
The letter, which was obtained by The Christian Post on Monday, comes after Johnson's legal team, affiliated with The First Liberty Institute and the Center for Religious Expression, sent a demand letter to Sweetwater's mayor, recorder and attorney.
The demand letter claimed that Johnson was threatened with arrest if he didn't refrain from preaching on a public sidewalk while thousands of visitors were in town for Sweetwater's Solar Eclipse Festival on Aug. 21.
The letter asserts that Johnson was expressing his religious views on a public sidewalk on Main Street and wasn't blocking traffic when he was confronted by city recorder Jessica Morgan, Mayor Doyle Lowe, Police Chief Robert Byrum and other Sweetwater police officers.
According to the letter, Morgan and Byrum told Johnson that he couldn't demonstrate publicly in Sweetwater without a permit because the city has an ordinance in place that requires all public demonstrations to acquire a permit beforehand. Johnson eventually left in order to avoid arrest.
"Backing Mrs. Morgan up, the police made clear that Johnson would be arrested if he did not cease his expression," the demand letter states.
Johnson later tried to apply for a permit to speak while the city was hosting the National Muscadine Festival a month later. Johnson spoke with Morgan about applying for a permit but was told that it would probably be denied, the letter states. He applied anyway and he never heard back about the permit.
Johnson's attorneys argued that Johnson's free speech rights had been violated.
"Sweetwater considers Johnson's speech a 'demonstration' that is prohibited absent a permit obtained in advance," they contend in the demand letter. "Although a permit may be appropriate for large events, like a parade, rally, or concert (see Forsyth Cnty., 505 U.S. at 130), courts have unanimously held permit requirements for individual and small group expression are not narrowly tailored measures."
The attorneys demanded that Sweetwater respond with assurance that Johnson can preach from the town's public ways and sidewalks or else there would be no other choice but to pursue legal action.
In the Nov. 17 letter to Johnson's attorneys, Sweetwater attorney John Cleveland stated that the city "will allow Mr. Johnson to peacefully share his religious beliefs in Sweetwater without requiring him to apply for or obtain any permit pursuant to Ordinance 16-110 of the Municipal Code of the City of Sweetwater, Tennessee."
Cleveland added that the city would appreciate suggestions about potential amendments to Ordinance 16-110.
Morgan confirmed in an email to The Christian Post that the city is looking to make changes to the ordinance.
"In order to ensure we do everything we can to allow people to freely express their first amendment rights, we are considering amending our ordinance, which currently says anyone standing in a public street and demonstrating needs a permit," Morgan stated. "We will likely amend this to say it must be a group of people before a permit is required. At the time of Mr. Johnson's appearance, we enforced the ordinance as it is written."
Morgan also said that Johnson's version of what happened on the day of the eclipse is "untrue," stating that he was at times, demonstrating in the street, in front of businesses and in front of churches. Morgan also said that he was using a loudspeaker even though there was already an event in the area. She added that at times, he would insult women and call them "whores" destined for Hell, a claim that Johnson's lawyers have denied.
"He was not on the sidewalk reading a Bible. That happens in Sweetwater every day. We had at least 7 churches downtown the day he appeared who were actually ministering to visitors, many of whom were witness to his cruel demonstration. Mr. Johnson chose the day of the eclipse to demonstrate publicly, stating our city was like Sodom and Gomorrah, using a loudspeaker and calling out innocent bystanders, particularly women and girls — specifically yelling at them, calling them 'whores' who were going to hell," Morgan detailed. "He has never been denied a permit by the city of Sweetwater, but he was asked to leave the area on August 21, 2017 because he was demonstrating without a permit."
"Anyone is welcome to read their Bible in public in Sweetwater and speak to people about their faith," Morgan continued. "This man is not attempting to spread God's love, and yet some very irresponsible media persons seem intent on helping spread his hate speak."
She also contended that Johnson was granted a permit to speak in Sweetwater the following month but "never returned to pick it up or called to check on its status."
"Apparently Mr. Johnson heard the national news surrounding Sweetwater for the eclipse and came with the intent to catcall at women and girls, calling it preaching," Morgan stated, adding that Johnson was never threatened with arrest. "Now, he insists he was just reading the Bible on the sidewalk. This is not accurate. We have street preachers at our events from time to time, but I have never met one so hate-filled and defiant. He came hoping to be arrested. I can only assume he hopes to create this type of media attention for himself."
The Center for Religious Expression, through attorney M. Anthony Mangini, released the following statement in response to Cleveland's letter and Morgan's claims:
"We were encouraged by the City's response to our letter. It appropriately acknowledges that the City's actions were inappropriate, that its ordinance is constitutionally infirm and in need of amendment, and it rightly assures that Mr. Johnson can resume his expression without being subject to the ordinance.

However, City Recorder Jessica Morgan's rendition of the story is patently false.

Mr. Johnson did not target individuals or engage in name-calling of any sort, and he refuses to do so. There is no proof of this and the assertion is absurd. It is a blatant effort of the city to cover its unconstitutional actions. Mr. Johnson knows that sort of language would hurt his testimony, rendering his preaching ineffective. Moreover, that kind of conduct is inconsistent with his religious beliefs. Mr. Johnson believes that people are saved by trusting in Jesus Christ.

Anyone can find videos of Mr. Johnson preaching the same message in multiple cities simply by Googling 'street preaching the gospel by Paul Johnson.' No part of his message involves the kind of name-calling Mrs. Morgan carelessly alleges.

Additionally, Mrs. Morgan told Mr. Johnson directly that he could apply for a permit but he would not receive one. Thereafter, Johnson applied, but never received any response from the City.

In any event, as our letter shows, and as the City has now acknowledged, the pertinent point is that the City cannot require an individual to obtain a permit to orally communicate a religious message in a public place."