Christian Man Slapped With Human Rights Complaint for Refusing to Make Pro-LGBT Church Signs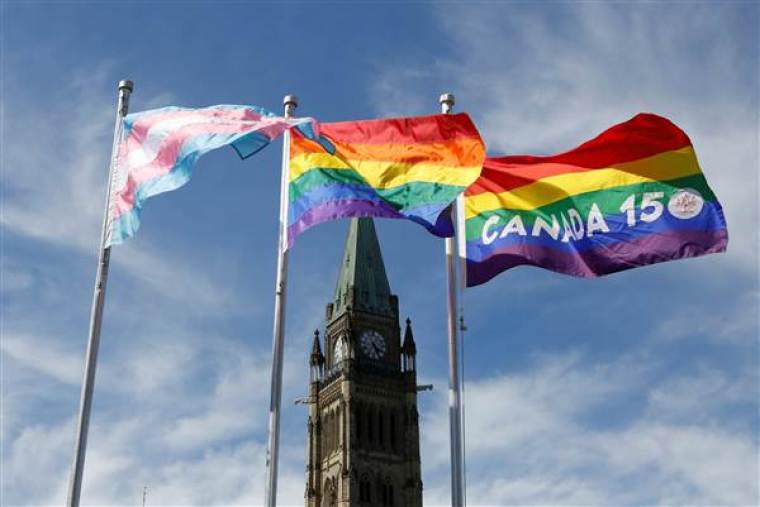 A Christian-owned sign company in Canada is under fire for refusing to post signs affirming homosexuality and Islam on behalf of two local churches.
Archer Mobile Signs in Toronto and its owner, Stephen Thompson, a Christian who objects to same-sex marriage, are facing backlash after he refused the requests of two client United Church of Canada congregations that wanted him to post messages on signs outside their churches that conflicted with his own religious beliefs.
Thompson is the subject of a complaint filed last week with the Ontario Human Rights Commission by Windermere United Church in the west-end of Toronto, which has rented a mobile sign from Thompson's company since 2012 and has been updated weekly by Thompson.
As the United Church of Canada is known for its support for LGBT movements and interfaith relations, the Rev. Alexa Gilmour claims that Thompson refused to put up messages that encouraged people to wish Muslims a Happy Ramadan and also encouraged people to celebrate LGBT pride week.
Gilmour alleges that Thompson objected to a message stating: "Wish your Muslim neighbours a Ramadan Mubarak (Happy Ramadan)," even though he hadn't previously objected to putting up interfaith messages calling for a passersby to wish people a "Happy Chanukah" or "Happy Kwanzaa."
According to the Toronto Star, Thompson proposed alternate messages that would have avoid the "trigger word" Ramadan (the Muslim holy month), stating that he feared his sign would be vandalized. Other messages that Thompson suggested — "Wish your Muslim neighbour well," "befriend a Muslim" or "Invite a Muslim over for dinner" — were rejected by Gilmour.
Gilmour said that she was also told by Thompson that creating a message that celebrates LGBT pride conflicts with his biblical "view of Scripture."
Thompson reportedly insisted that the church's sign rental was contingent on the church's acceptance of his company's discretion on messaging.
After filing a complaint with the Ontario Human Rights Commission last Wednesday, a second church may soon join Gilmour's complaint.
St. Paul's United Church terminated its over three-year-old contract with Archer Mobile Signs this summer after Thompson refused to alter the sign in front of the church.
The Canadian Broadcasting Corporation reports that the Rev. Daniel Benson of St. Paul's emailed Johnson on June 17 to request that the sign be updated.
"The front of the sign was to say 'Happy Pride: The rainbow is God's promise of unconditional love for everyone,'" Benson told CBC Toronto. "The rear should say 'Aboriginal Week of Prayer: AkweNia'Tetewáneren. All my relations.'"
However, Thompson wrote Benson back and informed him that they needed to talk. Thompson reportedly refused to talk over the phone or communicate the matter further over email. Benson states that Thompson told him that he couldn't put up the requested "gay-positive" message because of his religious beliefs.
"He basically told me his story about his faith journey and that given where he believed he was and his relationship with God he could not put this content up," Benson told CBC.
Benson said that Thompson also reasoned that putting up a message affirming homosexuality could lead to the sign to be vandalized.
Benson plans to talk to Gilmour about joining on to her human rights complaint.
The Christian Post reached out to Thompson for comment on the churches' claims. A response was not received by press time. This article will be updated when a response is received. 
"I understand that he is allowed to have his own faith even if I disagree with his beliefs. I'm not asking him to change his and embrace mine. I'm asking him not to censor mine," Gilmour told CBC Toronto. "We have a right to put a message of faith and put our faith into practice by using that sign, and that's what we've been doing for years now and that's what I was asking to be done going forward."
The complaint against Thompson comes as business owners in the United States have faced similar complaints.
Colorado baker Jack Phillips of Masterpiece Cakeshop in Lakewood continues to have problems with the Colorado Civil Rights Commission.
Phillips, who was victorious in his case before the U.S. Supreme Court this summer after he was punished by the commission for refusing to make a same-sex wedding cake in 2012 at a time when same-sex marriage was illegal in his state, has again been accused by the commission of violating law because of his refusal to make a cake celebrating a gender transition.
Phillips' policy is to not make any cakes that violate his religious beliefs, whether that be a Halloween cake, a same-sex wedding cake or even a transgender celebration cake.
Phillips has filed another lawsuit against the commission, which was accused by the Supreme Court of showing "clear and impermissible hostility toward the sincere religious beliefs motivating his objection."
"After Phillips defended himself all the way to the U.S. Supreme Court and won, he thought Colorado's hostility toward his faith was over. He was wrong," the lawsuit's introduction reads. "Colorado has renewed its war against him by embarking on another attempt to prosecute him, in direct conflict with the Supreme Court's ruling in his favor. This lawsuit is necessary to stop Colorado's continuing persecution of Phillips."