Christian Mom Arrested, Shackled Because Honor Roll Student Son Had 'Too Many' Unexcused Absences From School While Sick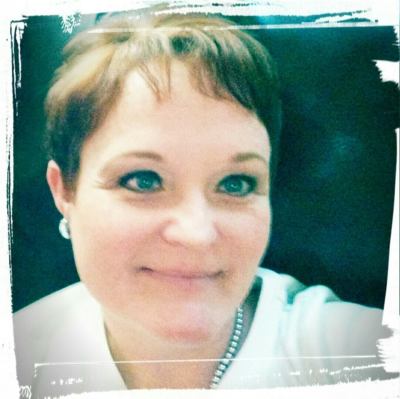 A Georgia Mom is said to be leaning on her Christian faith after she was arrested and shackled because her fourth grade son had too many unexcused absences from school over the past year. The National Association of Parents is now working to vindicate her but a school official says there is more to the story.
Julie Giles, a substitute teacher of Sylvania, has been thanking the public for their prayers and messages of support on Facebook while also sharing Bible scriptures as her family tries to come to grips with a serious legal matter that could result in her being jailed for up to 12 months.
On May 14, the Christian mom was arrested and placed in ankle shackles after officials at the Screven County school district claimed that her 10-year-old honor roll student son, Samuel, had at least 12 unexcused absences, although she says this is not true.
"He had a total of 12 unexcused absences. Six which are allowed and three had doctors' notes reissued, so technically he only had three," she told Fox News, adding that during those days he was at home sick with a stomach virus.
Giles, who works at the school, was left stunned after receiving a certified letter informing her of her arrest warrant the day before Mother's Day. She eventually turned herself in to police and shared her degrading experience on Facebook.
"I am home," Giles wrote after being booked and released. "I was actually placed in ankle shackles!! I was told that doing so is procedure. I was respectful and followed directions. Sheriff Mike Kile allowed me to leave after being booked and photographed without having to call a bondsman."
In a separate post she also shared that her son was recently named "student of the month" due to his exceptional performance in school.
The Screven County School District Superintendent William Bland told The Christian Post on Tuesday that the school stands by its handling of Giles' case and that the school's attendance policy is within the guidelines of state law. He referred to specific sections (§ 20-2-690.1. and § 20-2-690.2.) of Georgia laws that guide the school's attendance rules.
"We just followed the law, we did what we're supposed to be doing," Bland told CP. "We're getting ridiculed and thrown under the bus for doing it but we're just doing what we're supposed to be doing."
He also explained that the school has a thorough procedure in place to handle student absences and that parents are granted "multiple opportunities" to work with school officials. Referring cases to court, he said, is "always a last resort" even though Giles says that she was completely blindsided by the arrest warrant.
"We believe attendance is very important and students must be present to learn. Our attendance protocol meets the guidelines set forth by Georgia law and provides multiple opportunities for us to work with parents to avoid a referral to the courts. A court referral is always a last resort after all other measures have been exhausted," he said in a statement.
Bland acknowledged that Giles is not the only parent who has been in this situation and said "several" others have been convicted recently.
Giles' mugshot is set to appear in the local newspaper and she said that her family is now preparing to relocate because she does not believe that her children will be treated fairly in the school system after this incident. She maintains that she made attempts to work with the school to no avail.
"I had a meeting in January when he had had his fifth unexcused absence but I had not had any other contact with them about his absences until I got the certified letter," said Giles. "I don't believe that it happens often in the state. I know that I've contacted surrounding counties that do not handle it this way. I believe it happens frequently in my county."
Giles is due in court on July 14 and she is said to be receiving pro bono legal assistance from the National Association of Parents, according to her Go Fund Me page. She faces a fine of up to $1,000 and a maximum of 12 months jail time if convicted.
"It is just wrong to charge parents with a CRIME and possible jail time and fines because their children had too many "unexcused" absences," the National Association of Parents wrote via its Causes.com petition. "We don't have to agree on what parents "should do" or what we consider acceptable or best, but we must stop wasting resources and stop infringing on other parents who just do it differently than we would or we do."
Screven County Sheriff Mike Kile could not be reached for comment.