Christian Mom Who Survived Cancer Fatally Stabbed by Son Who Was 'Having Visions,' Police Say
Christian Mom Who Survived Cancer Fatally Stabbed by Son Who Was 'Having Visions,' Police Say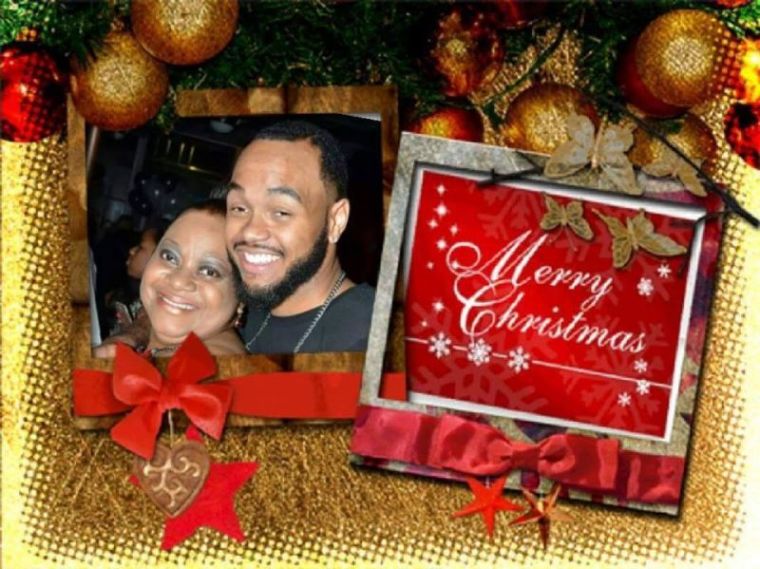 Family and friends of Dedré Jefferson, 48, a Christian mother, former teacher and vice president of the Alief ISD School Board in Houston, Texas, are now in mourning after police say she was attacked and stabbed to death by her 22-year-old son, Blake Jefferson, after he took some pills on Friday police say. The family pastor said, however, that the son was "having visions" lately.
Investigators told local news station WFAA in Dallas that Dedré Jefferson was stabbed multiple times while on the phone with her mother.
"Her daughter called her to tell her, her grandson was acting strangely then started screaming that he was stabbing her," Sgt. Ben Beall with the Harris County Sheriff's Office said. "He began to hallucinate. He had taken some of her pills."
Police say Blake was treated for a possible drug overdose and charged with murder, but family Pastor Gregg Patrick of The Bridge Southwest Community Christian Center said he could not reconcile the murder with the young man he baptized at 8 years old.
"I couldn't believe it," said Patrick. "Something made him snap."
"I baptized him at 8 years old. He's been in my church most of his life. He's not a violent young man. He's a very intelligent and thoughtful young man. He always has been.
"He had been having visions. He had been having communication he felt with the Lord. I felt that I should meet with him immediately," said Patrick.
That meeting between Patrick and his charge, however, did not happen until his mother's death. Detectives told WFAA that they found the 22-year-old hiding in the closet of a nearby townhome he allegedly broke into after the death of his mother.
"The family is deeply saddened and shocked and at this time and we're in search of answers," family attorney and longtime friend, Toni Jones, told WFAA. "She's a mother, a daughter, a cousin, an aunt. ... Everybody loved Dedre, Dedre loved everybody."
The Alief ISD Board President Ann Williams hailed Dedré Jefferson as a friend and colleague who was a huge advocate of public education.
"The entire Alief ISD School Board is devastated by the tragic loss of Dedré Jefferson, our friend and colleague. Our thoughts and prayers go out to her family and friends. Dedré spent the better part of her life in Alief ISD. She graduated from Elsik High School then went on to teach in the district at Elsik High School, Holub Middle School and Elsik 9th Grade Center. She had a passion for education as both a teacher and as a dedicated Trustee," Williams said in a statement.
"You will not find a bigger advocate for public education than Dedré Jefferson. She made a lasting impression on everyone she met in the community. Her impact will be felt for a very long time in Alief. She will be missed by many," she added.
The board has also planned a candlelight vigil from 6:00 p.m. to 6:30 p.m. on Dec. 19 to celebrate Dedré Jefferson's life at the Alief ISD Administration Building parking lot located at 4250 Cook Road. Well-wishers are encouraged to carry a candle or cell phone.
Alief ISD employee Desiree Charlton told WFAA the she grieved for Dedré Jefferson's mother who had to listen as her only grandson killed her only daughter.
"My heart goes out to Mama Jefferson — that was her only daughter, her only grandson," said Charlton said.
Pastor Patrick said Blake recently graduated from college and had a job.
On her Facebook page, his mother declared how much she celebrated life and God because she overcame cancer twice.
"I am a SURVIVOR & I celebrate my life because He ALLOWED me to live! I BEAT cancer twice. But, God!" she declared.
Just two weeks ago however, she lamented a wish to talk with her father who died more than five years ago.
"My Dad's birthday is approaching and I am feeling some type of way. If I could just have one more chance to talk to him. Boy I have so much to tell him....yes indeed! These 5 years 10 months 23 days have taught me a lot since your death. But, God....," she wrote.