Facing Divorce Pastor Kills Daughter and Himself a Day After Release From Rehab, Calls Wife 'Vow Breaker'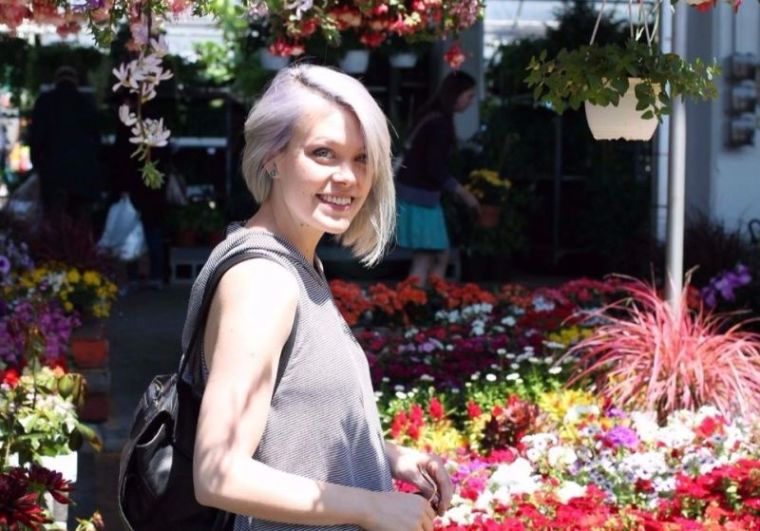 A troubled pastor facing divorce from his estranged wife, snapped and killed his beloved 27-year-old daughter then himself a day after he was released from a 90-day stint in rehab for alcoholism.
According to the Portland Press Herald, Police found the pastor's daughter, Claire Randall, 27, dead in the bathroom of the family home in Hebron, Maine, with multiple gunshot wounds. The body of the pastor, Daniel Randall, 56, was found on the porch, with an apparent self-inflicted shotgun wound to the head. Police are calling it a murder-suicide and the state medical examiner confirmed last Friday that the gunshot wounds were the cause of death for both Claire and Daniel Randall.
Daniel Randall had served as a pastor at the First Congregational Church in Bristol, Rhode Island, for 12 years before resigning in December 2014.
"My family; Anita, Molly, Claire and Gabe have shared a wonderful spiritual journey with you for 12 years. You are dear to us all. You are a community of faith that has been on a remarkable and historic path in the last 12 years along with me. This is why my decision is so challenging at this time, but also is flavored with a hopeful and peaceful feeling," Daniel Randall wrote in a letter announcing his resignation to the congregation.
The Maine State Police said Claire, who was shot and killed in the bathroom of the family home by her father, died from multiple shotgun wounds.
Her father, police say, had completed a 90-day program at the Liberty Bay Recovery Center in Portland on Tuesday and left the center at 10 a.m. last Thursday. Daniel Randall then bought a shotgun, drove to his home and killed his daughter just before 2 p.m.
Before shooting himself, police say Daniel Randall sprayed painted messages to his family on the walls in five rooms of the house before he shot himself.
Carroll Daggett, 71, told the Portland Herald Press that Daniel Randall's estranged wife, Anita, had called him on Thursday and asked him to check on her daughter because she wasn't answering her cell phone. When he got to the house, he initially thought the crime scene was a gruesome Halloween set-up but when he saw the words "VOW BREAKER," spray painted on the kitchen counter and messages on other walls, he knew something was wrong. When he saw Daniel's body on the porch, he called police and then called Anita and told her she needed to come home.
Zachariah Smith, a former parishioner of Daniel's from his days at First Congregational Church, said the murder-suicide did not reflect the man he knew.
"I'm filled with incredible sadness as I got home from my morning routine. Steph came through the door early, didn't look to happy. My former pastor and dear dear friend, for some awful and unknown reason, took his own life today. What's worse is he took his daughter's life as well.
"This was a wonderful man who helped so many people, but somehow failed to help himself. We need to be vigilant around the people we love, especially during tough times like the holidays. I love you and will miss you Dan Randall, may the Lord have mercy on your soul. I will be praying for Anita, Molly and Gabe Randall and I ask you all to do the same," Smith wrote on Facebook.
"I can only imagine the anguish and self-loathing he was going through to make such a rash decision," wrote Smith in another post. "That was not the man I knew and loved. He became sick, and a whole bunch of us missed it. Please, please pray for the Randalls and for the community of the First Congregational Church of Bristol RI. Please to the faithful, add the Randall's to every prayer chain possible."
The Washington Post said Claire Randall lived in New York but was staying with her family in Maine for a few weeks. She also was a vocalist for a band called Trot Fox and an education and training manager for Patron Technology, a software company.
Michelle Paul, her manager at Patron Technology, told the Post that Claire Randall's job was to train newly hired employees. She said many will remember her for enthusiasm for her work — and for her ability to look good in anything, even a "bacon-patterned fabric."
"In the last couple of years, her hair was variously pink, blue and lavender," Paul said, "and that, too, somehow seemed totally natural and complete professional on Claire."
Jessica Tella who remembered happier times with the Randall family in Rhode Island, said she learnt a lot from Claire.
"When I first moved to Bristol, I didn't know many people except for my neighbors who were so kind and inviting to my family. One of those neighbors' being the Randall family. Many of my times after school, and weekend days, were spent at the Randall home playing with Gabe and occasionally Claire and Molly as well. Claire was so vibrant, so happy, an overall joy to be around. She lit up the entire room and always reminded you to find something to be happy about. I'll never forget her telling me about her goals and dreams of working with fashion and music and all things artsy and how 'she was gonna do it all because she could!'" Tella wrote.
"And that inspired me still this day to believe in myself, because I can. As we grew older it turned into the friendly wave driving by each other, but knowing the friendship would forever be there. Please remember to cherish every memory, and hug all your loved ones every chance you get. Sometimes the darkness overcomes even the best of people and tragedy strikes. God bless the Randall family and help them through such a tragic time, with angel Claire shining down on them with love," she added.