Christian Music Fest at Walt Disney World, Universal Studios to Feature TobyMac, Switchfoot, Chris Tomlin, MercyMe, Lecrae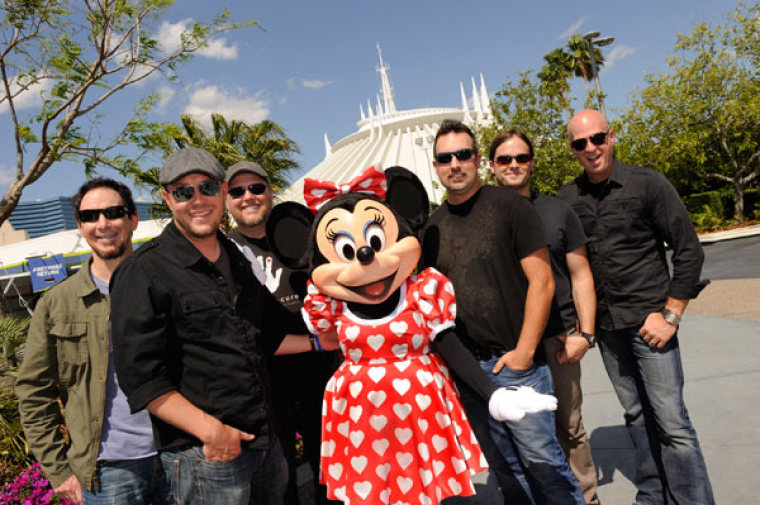 Eighteen Christian artists and bands, including TobyMac, MercyMe, Steven Curtis Chapman, and the Newsboys, will rock the "Night of Joy" concert at Orlando's Walt Disney World next weekend, while 17 more – including Lecrae, Relient K, and Switchfoot – will jam out at nearby Universal Studios Orlando.
"This is our 31st year to host Disney's Night of Joy at Walt Disney World," Disney's Public Relations Manager, Charles Stovall, told the Tampa Tribune. Disney has "put together a stellar lineup of Christian music and Disney fun for this year," he added.
"Night of Joy" concerts will dominate three Disney World stages – Cinderella Castle Forecourt, Galaxy, and Rockettower Plaza. On the evening of Sept. 6, the concert will feature Steven Curtis Chapman, Michael W. Smith, Mercy Me, Skillet, and Audio Adrenaline, among others.
Audio Adrenaline's concert will follow the "Run For Joy" earlier that day, a 5K celebrity run sponsored by the Hands & Feet Project and the Tim Tebow Foundation. Audio Adrenaline formed the Hands & Feet Project, a missionary foundation, in the early 2000s, naming it after their hit song "Hands & Feet," which focused on the band's missionary work. "Run For Joy" aims to raise money for kids in Haiti, where the missionary foundation runs two children's villages, caring for 100 orphans and abandoned children.
At least three other artists, Colton Dixon, KJ-52, and for King and Country, will participate in the charity run on Friday. For King and Country will also perform at Disney World that evening, while Colton Dixon will play at Universal, following Switchfoot, Chris Tomlin, and Crowder.

"Rock the Universe" will feature top names in the Christian music industry on Sept. 7, with Casting Crowns, Jesus Culture, Lecrae, and Relient K scheduled to perform. Across the way, Francesca Battistelli, TobyMac, Newsboys, and Jamie Grace will hit the Disney World stages.
Along with the famous, established bands, these concerts will also feature upcoming artists, like the Oswald Brothers Band (OBB), which scored an EP, a big name tour, and a national launch following a TV appearance in 2009.
"Night of Joy" tickets for children and adults go for $55.00 for one night, $99.00 for two, and $65.00 for one night on the day of sale, plus tax. "Rock the Universe" tickets are slightly cheaper in bulk: $79.99 for two nights and $54.99 for one, plus taxes.
Schedules and tickets for the Walt Disney and Universal Studios concerts may be obtained on the event websites: "Night of Joy", "Rock the Universe" .