Christian Musician Speaks Out After Losing Followers for Speaking Against Family Separation at Border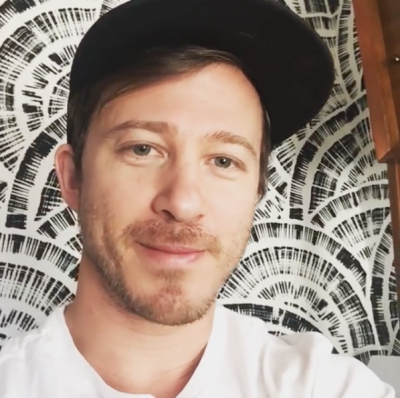 Tenth Avenue North's frontman Mike Donehey says some of his followers lashed out at him after he posted a Bible verse condemning the Trump administration's "zero tolerance" policy of separating children from parents who crossed the U.S. border illegally. 
On Wednesday, before President Trump signed an executive order ending parental separations at the border, Donehey revealed that he had received lots of backlash for posting a scripture from Isaiah.
"I had quite a bit of feedback on the verse from Isaiah I posted," Donehey wrote on Instagram. "Some people decided to unfollow me. Some accused me of being a liberal. Some told me to keep my nose out of politics."
On Tuesday, Donehey posted a photo illustration of three immigrants with the scripture Isaiah 10:1-2.
"Woe to those who make unjust laws, to those who issue oppressive decrees, to deprive the poor of their rights and withhold justice from the oppressed of my people, making widows their prey and robbing the fatherless," the scripture read.
Families who arrive at U.S. border entry points seeking asylum are not being separated from their children. However, adults who crossed the border illegally with children in tow were being separated from those children. Many of those adults were parents or family members, but some are traffickers.
An estimated 80 percent of the children showing up at the border are unaccompanied minors. The other 20 percent, or around 2,000 children, have arrived as accompanied minors.
Homeland Security Secretary Kirstjen Nielsen addressed on Monday the zero-tolerance illegal immigration policy during the White House press briefing, saying: "Ten thousand of those currently in custody were sent by their parents with strangers to undertake a completely dangerous and deadly travel alone. We now care for them. We have high standards. We give them meals, we give them education, we give them medical care. There [are] videos, there [are] TVs, I visited the detention centers myself."
Because of the 1997 Flores Settlement Agreement children can only be detained for 20 days before they're released to "the Department of Health and Human Services which places the minors in foster or shelter situations until they locate a sponsor," the DHS said in February about ending "catch and release."
In 2016, the Ninth Circuit of Appeals ruled that the Flores Settlement Agreement not only applied to unaccompanied children, but also applied to accompanied minors. This means that after 20 days children can no longer be detained alongside their parents or the adults who accompanied them across the border, but must be released to family members already living in the U.S. or a sponsor while their parents remain in detention.
On Monday, Sen. Ted Cruz, R-Texas, announced that he was introducing the "Protect Kids and Parents Act," which would, among other things, double the number of federal immigration judges, create new temporary shelters to keep families together, and mandate that undocumented families be kept together.
Donehey announced on Instagram that he would spending two days in Washington, D.C. and sitting in on meetings about illegal immigration.
In April, Attorney General Jeff Sessions announced that the federal government was going to crack down on families entering the nation illegally.
"Having children does not give you immunity from arrest and prosecution," Sessions said in a speech last week, arguing that the zero tolerance policy would discourage illegal immigration. Session's also said that enforcing the law was biblical.
The Trump administration's policy separated over 2,000 children from their parents (or the adults who accompanied them) at the border and it garnered national outrage across the political spectrum. Even evangelicals spoke out against it, including the Tenth Avenue North singer.
Donehey, a father of four, went on to clarify his position concerning illegal immigration.
"I am an American. As such, I believe in borders this side of the kingdom come. I believe in laws and their enforcement. But just as Jesus disagreed with many laws that He believed to be unjust, I believe it is my honor to speak up against any practice or policy, legal or otherwise, that might rob anyone, regardless of nationality, of their inherent dignity as a human being made in the image of God," Donehey stated.
"That said, I AM NOT, advocating for the total eradication of borders. I am, however, advocating children NEVER, under any circumstance, be kept in cages," he added.
Donehey didn't say whether he voiced concerns about the welfare of children who entered the country illegally during the Obama administration when, in 2013, 25,000 unaccompanied children were in its care across 80 shelters, according to a July 2014 article in Mother Jones, and held inside the same metal fencing. Then-Homeland Security Secretary Jeh Johnson (under Obama) said unaccompanied minors would be deported, labeling the practice a "deterrent."  
Donehey went on to quote former first lady Laura Bush who said: "I live in a border state. I appreciate the need to enforce and protect our international boundaries, but this zero-tolerance policy is cruel. It is immoral. And it breaks my heart."
The Christian performer went on to assure people that he cares more about "justice" than his "platform." He assured that being a Christian overrides being an American and it's why he cares for all people unbiasedly.
Upon finding out that the Trump administration signed executive orders to end family separation at the border, Donehey took to social media again to publicly thank Trump.