Christian Neurosurgeon Ben Carson Apologizes for Plagiarism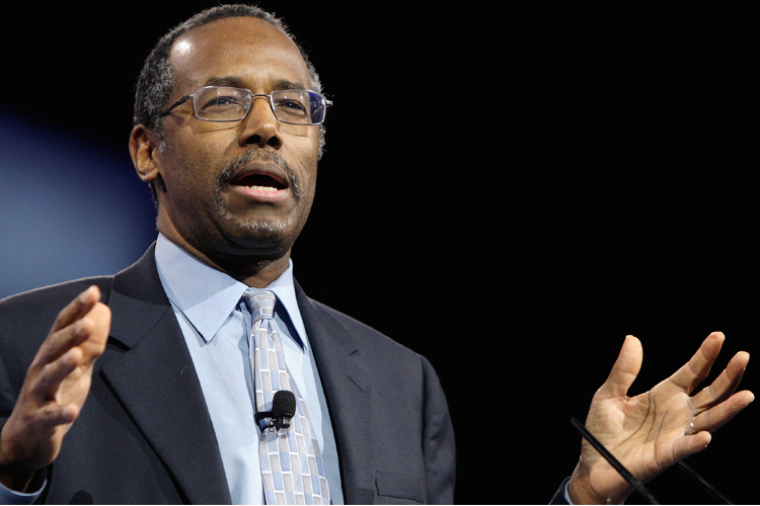 Dr. Ben Carson, an accomplished neurosurgeon and conservative Christian who is contemplating a bid for 2016 presidential election, has apologized for plagiarizing portions of his book, America the Beautiful, published by Zondervan, and assured that he will "rectify the situation."
"I apologize, and I am working with my editors to rectify the situation," BuzzFeed writer Andrew Kaczynski, who was among the first to report on the plagiarism, tweeted Carson's statement about the book, America the Beautiful: Rediscovering What Made This Nation Great.
Carson cites the works that he plagiarizes in endnotes but without any indication that the words have also been taken from different authors, BuzzFeed said, pointing out that he plagiarizes from Socialismsucks.net as well as conservative historians Cleon Skousen and Bill Federer.
Dr. Ben Carson helps us learn from our past in order to chart a better course for our future, the publisher says about the book.
"From his personal ascent from inner-city poverty to international medical and humanitarian acclaim, Carson shares experiential insights that help us understand … what is good about America … where we have gone astray … which fundamental beliefs have guided America from her founding into…preeminence among nations," the description says.
"Written by a man who has experienced America's best and worst firsthand, America the Beautiful is at once alarming, convicting, and inspiring," it adds. "You'll gain new perspectives on our nation's origins, our Judeo-Christian heritage, our educational system, capitalism versus socialism, our moral fabric, healthcare, and much more."
Carson recently told David Brody of Christian Broadcasting Network that there's a "good chance" he will run for president as he can feel "God's fingers" touching him gently for the 2016 race.
In the interview, Brody asked, "How is that conversation going with God about this potential presidential run? Has He grabbed you by the collar yet? I read an article about that."
"I feel fingers," Carson replied. "But it's mostly me. I have to be sure and it's part of my personality that says always look before you leap but don't leap before you have to."
Brody then said, "I do cover the presidential campaign trail," and asked, "May I potentially see you there soon?"
"I think there is a good chance you might," Carson responded.
"He [Carson] and his wife Candy are dedicated followers of Jesus," Brody remarked in a posting on the CBN's website after the interview. "They don't hide their faith. They can't. It's at the core of who they are as people. Evangelical Christians will be attracted to how he doesn't shy away from proclaiming Jesus as Lord."