Christian University Drops Bill Cosby as Speaker, Replaces Him With Ben Carson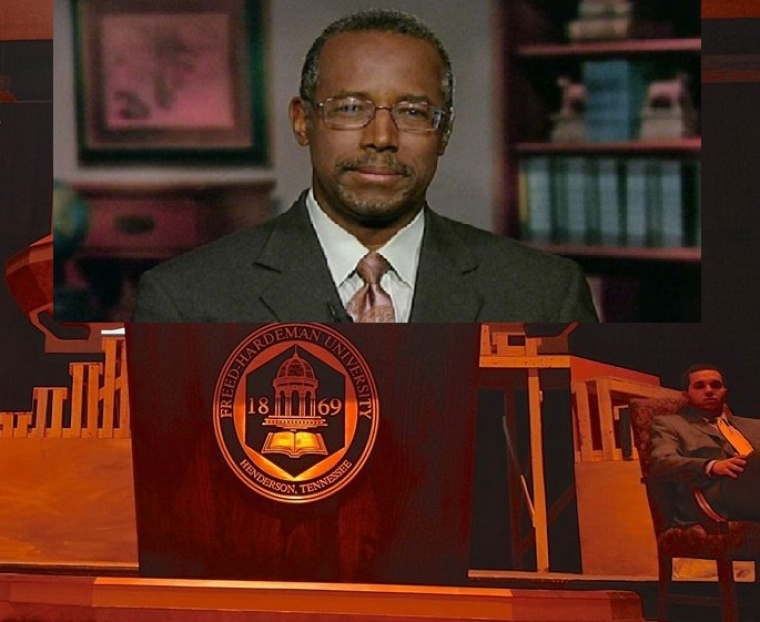 Weeks after standing by their decision to keep embattled comedian Bill Cosby as speaker for their 50th benefit dinner set for Dec. 5, administrators at the Christian Freed-Hardeman University in West Tennessee have decided to drop him from the event and replace him with renowned neurosurgeon and potential 2016 presidential candidate Ben Carson.
The Christian Post reported last month that the university had booked Cosby for the event earlier this spring, well prior to the multiple rape allegations made against him in recent weeks.
"Our 50th FHU Benefit Dinner remains scheduled for Friday, Dec. 5, to focus on our main goal — providing an avenue for donors to invest in the students' lives. We committed to a contract with Bill Cosby many months ago after soliciting input from alumni and friends," the university had noted in a statement.
"While recent developments have drawn attention to our event because of the speaker, we hope that people will remember: 1.) this dinner is about helping students, and 2.) while we are reading stories in the media, they represent real people whose lives will be affected long after FHU's dinner has passed. Please join us in praying for healing and peace for those involved," it ended.
In an about turn last Wednesday, the university explained that Cosby's troubles were overshadowing the event and they were forced to drop him.
"As recent developments have overshadowed the FHU Benefit Dinner's mission of helping students, Freed-Hardeman University has canceled Bill Cosby's appearance and received confirmation that Dr. Ben Carson will speak at the dinner. Carson will address more than 2,800 individuals for the dinner's 50th anniversary Friday, Dec. 5," the university noted in a statement.
Joe Wiley, president of Freed-Hardeman University, explained that the decision was a prayerful one.
"I thank our board and administrative team who have sought wisdom in carrying out this milestone celebration. I appreciate the prayers and encouragement many have offered for those who have been problem solving and handling details behind the scenes. Of course, we are grateful to Dr. Carson for adding this commitment to his busy calendar on short notice. More than 90 percent of our students receive financial aid, and the scholarships this event funds are a vital component of that aid," he said.