Christian Olympic Skating Couple Perform in Honor of 17 Killed in Parkland School Shooting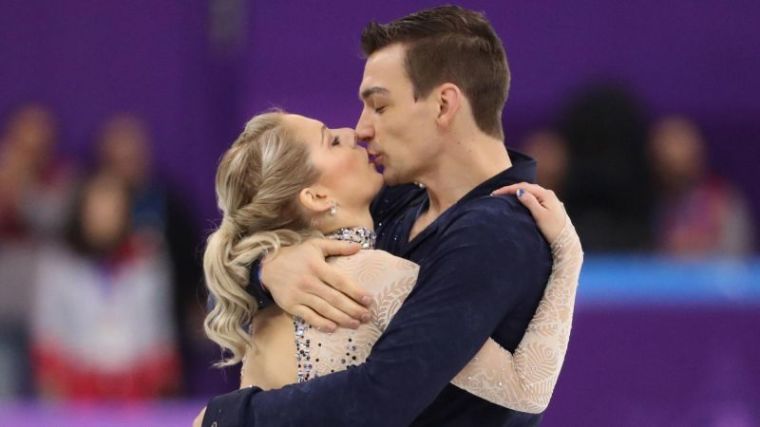 Married United States figure skating couple Alexa Scimeca-Knierim and Chris Knierim commemorated their Thursday skate at the PyeongChang Winter Olympics in honor of the 17 people killed in the Valentine's Day school shooting in Parkland, Florida.
While the Knierims did not qualify for an Olympic medal with their performance Thursday, Scimeca-Knierim told media after their program that they were skating with a heavy heart after they had learned of the shooting carried about by Nikolas Cruz at Marjory Stoneman Douglas High School.
"I think I kind of put pressure on myself today, because I wanted to honor those who are lost and skate really well for them and kind of have somewhat of a happy moment for our country," she told the press after their performance.
However, the couple's skate did not go as well as they would have liked.
"[U]nfortunately, [there were] too many mistakes today," she explained. "It was one of our lowest scores. And I think I'm maybe just being too tough on myself, but [I] wanted to lift the spirit of those who are probably mourning right now."
According to The Washington Post, the two-time U.S. National Pairs champions heard about the shooting hours before their skate as they watched broadcast coverage on CNN in the athletes' warm up room.
"We're still privileged and lucky to be doing what we're doing and it's so sad that 17 people died from the United States," the 26-year-old Scimeca-Knierim said. "I told Chris today that the world is so much bigger than us."
"I'm disappointed at the way we performed today," she continued. "But there are so many people hurting at home getting the news that their children have died. ... We're hurting for them."
The Knierims' appearance at the Olympics was not something that seemed would be a reality for them two years ago when Scimeca-Knierim came down with a scary and serious gastrointestinal condition.
The condition caused her to suffer from severe vomiting, and the couple missed the first half of the 2016-2017 season as Scimeca-Knierim's weight fell to as low as 80 pounds.
But after three surgeries, the couple were able to return to the ice and Scimeca-Knierim was able to regain her strength.
They become the first married couple to skate in the Olympics since Americans Jenni Meno and Todd Sand competed in the 1998 Winter Games in Nagano, Japan.
The Knierims have been vocal about how their Christian faith has guided them through the tough situation and how it has enabled them to return to world-class skating form.
"It's the reason I was able to get back on the ice," Scimeca-Knierim told reporters about her faith after the couple's skate on Sunday.
Scimeca-Knierim explained that at one point, she was so sick that she had no other choice but to stop worrying and let God take control of her life.
"In the moment, you know, I was so sick and didn't really know where things were going to go for me, whether it was skating or life in general," Scimeca-Knierim said. "So I finally just threw my hands up and said like, 'You lead the way,' and it's my testimony and I stay true to it."
"And even here at the games, it's no longer about me," she added. "I have fans out there who know that I am a true believer in the Lord and I'm trying my best to shine His light and let people know that it's OK to promote Him and do things for Him, because in the Christian life that's kind of what we're supposed to."