The Christian Post's Top 10 Most Popular Op-Eds of 2016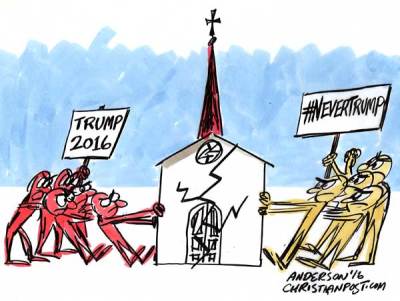 5. Trump's Meeting With Evangelical Leaders Marks the End of the Christian Right, by Michael Farris
I attended the very first meeting of the Moral Majority held in Indianapolis in February of 1980. I was the Washington state director of the MM and have been a leader of the "Christian right" ever since.
Today an estimated 1,000 evangelical leaders are making a pilgrimage to Trump Tower to "listen" to Donald Trump.
The organizer of this meeting came to my office to tell me in person why I wasn't being invited. I had been too vocal in my anti-Trump views.
I appreciated his courtesy in coming to me and he agreed that the obvious implication of the meeting was to rally support for Trump.
While I don't question the motives of those who are trekking to the Tower, I strongly dissent from the wisdom of their chosen path.
This meeting marks the end of the Christian Right.
Napp Nazworth is the politics and opinion editor of The Christian Post.