Christian Rappers Collect Thousands of Canned Food Items for Texas' Hungry
Christian Rappers Collect Thousands of Canned Food Items for Texas' Hungry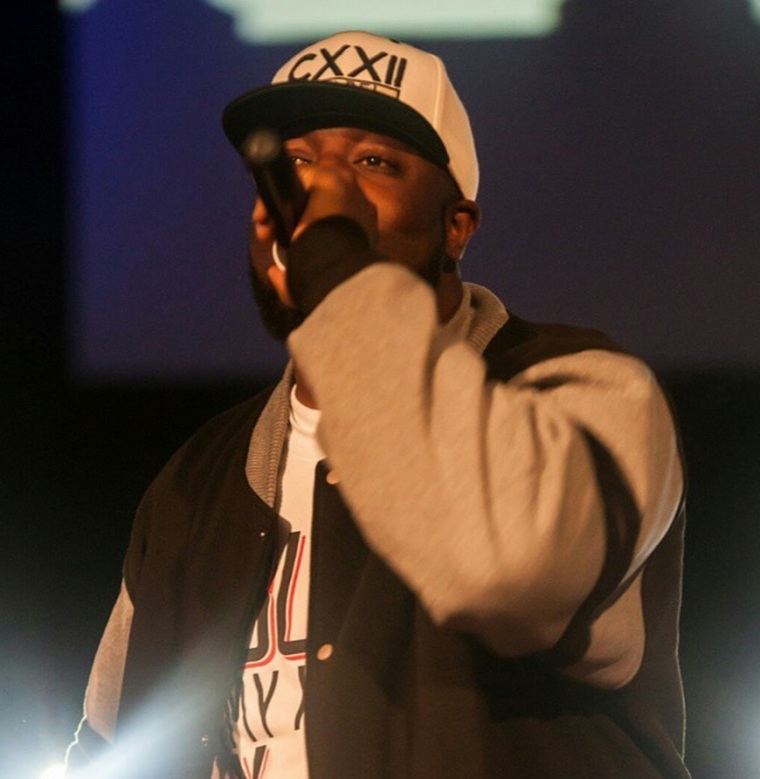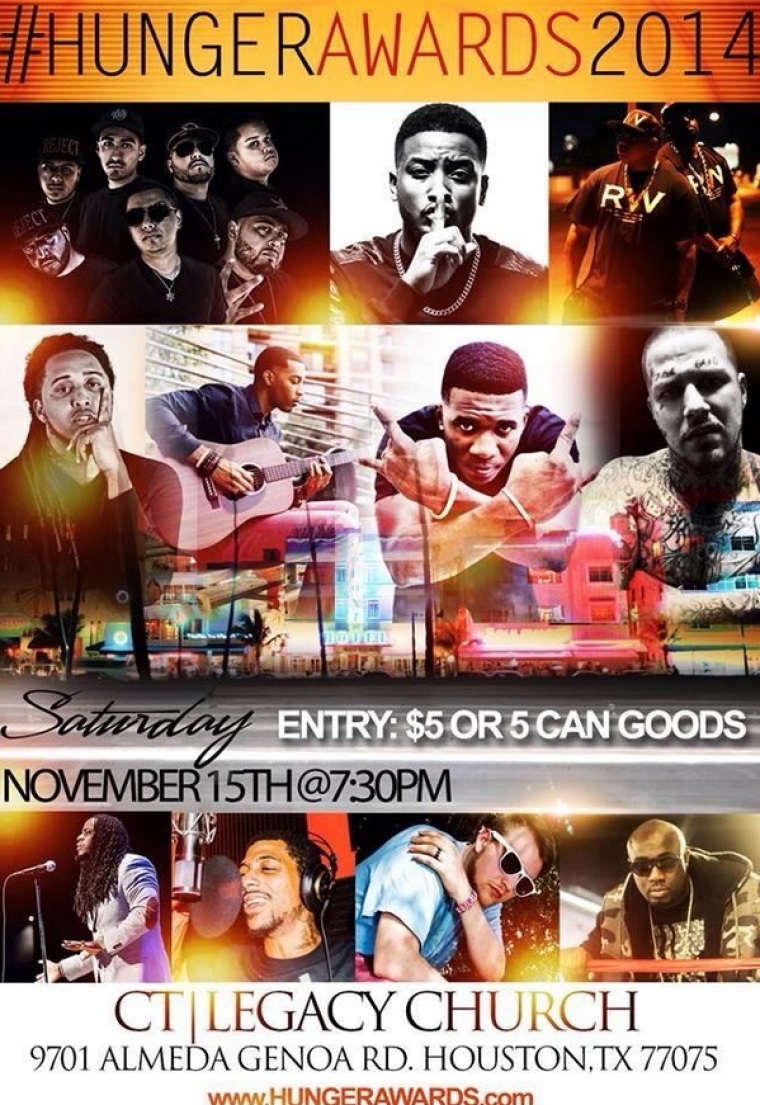 View Photos
The Holy Hip Hop for Hunger Concert & Awards Show, held at South Houston's Legacy Church, collected between 2,000 and 3,000 cans for the Houston Food Bank, while giving out awards to local male and female rap artists, spoken word poets, producers and DJs who praise the name of Jesus.
The cans came from the nearly 600 hip hop fans who were encouraged to bring five canned goods in exchange for free entrance to the event.
"I love to see more opportunities for the genre and the people making this kind of music to be honored because I think it's a great justice that they're doing for the kids, [for] the time and money I see them spending on recording and doing music and doing free events. Just trying to bring more awareness to what we're doing," said Hunger Awards organizer Vaughaligan Walwyn.
Holy Hip Hop for Hunger Concert & Awards Show started with Walwyn. The Legacy Church pastor, a St. Croix native, grew up in Houston as an aspiring Olympic athlete. When a knee injury cut his long jumping career short, he turned to hip hop for comfort, which eventually led him to the ministry. Walwyn organized the first Hunger Awards at Rice University in 2007 after turning his musical talents from secular rap to the Christian/ inspirational hip hop genre as rapper Von Won.
Many of the inspirational rappers in the Houston hip hop scene, like Walwyn, lived lives of violence, drugs and arrest records before becoming Christians. Now they are ministering to their communities.
"We don't get to do much honoring of these guys here in Houston but the Christian rappers, including myself, are guys who are doing ministry under the bridge to the homeless – we do feed the homeless stuff, we go into the gyms, the prisons, we go into the schools and you know, a lot of youth group things," Walwyn told The Christian Post.
CW TV Host and Producer Ky Meyer hosted the show. Local male and female rappers won awards in 12 categories such as best new artist, spoken word artist, and mix tape artist of the year. Fans voted for their favorites for each category online. Organizers also gave out the Hunger for More Award, which recognizes individuals who have contributed greatly to Houston's Christian hip hop community.
This year's Hunger for More Award went to New Orleans rapper Terrence "Gifted Da Flamethrowa" Veal. Veal came to Houston after Hurricane Katrina. A self-proclaimed hustler, Veal was incarcerated numerous times and was even shot in the face before he became a Christian. After becoming a Christian, Veal earned a bachelor's degree in business and later a master's in education. He is now an ordained minister and motivational speaker.
"Those are the kinds of turnaround stories we're looking for," Walwyn said of the annual award.
There were also musical performances from artists AJ McQueen, Joseph Solomon, II Crunk for Jesus, JT, Trevor Lee, World Rejects, Corey Paul, Pyrexx, Reconcile, Raw, and J Lyrick.
Walwyn hopes to expand the event next year. He told CP, "Two of the goals are to take it back to Rice University next year and also I'm talking to some guys in Austin to expand it to Austin next year so we'll be doing it in Houston and Austin next year."
His dream is that eventually more major cities will hold similar events to honor the Christian artists in their community.