Christian Rock Band Seventh Day Slumber's New Album Resonating With Many: 'Pain Is Universal' (Interview)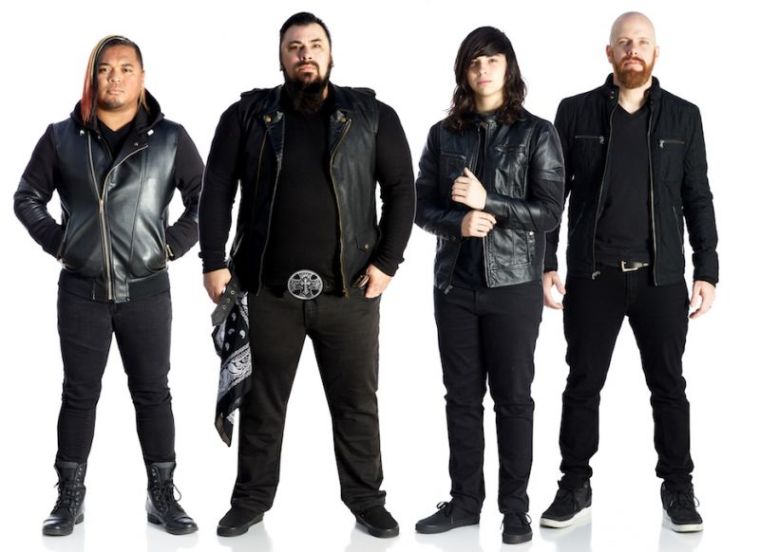 Popular Christian rock act Seventh Day Slumber recently released its 11th studio album to rave reviews from Christian and mainstream audiences alike and the band believes its message of truth can unite the country.
The album Found came out July 28 on VSR Music Group/Capitol Christian Distribution and is Seventh Day Slumber's first release in two years. Upon the album release, it caught the attention of Billboard's mainstream coveted Heatseekers Albums chart, ranking at No. 25 for the week of August 19. Found also debuted at No. 3 on Nielsen Christian SoundScan Rock/Alternative chart.
This month, racisim was on full display in the United States due to the Confederate statue debate. Some say these statues mark history and honor heritage while others argue that the carvings are racist symbols and repressive because they memorialize people who stood for slavery. 
When asked why he thought the new album was resonating with both Christian and mainstream audiences, Seventh Day Slumber's founder said he believes vulnerability can bring the whole world together despite differences.
"We are definitely living in divisive times. The truth is, pain is universal. It doesn't matter what side of the tracks you grew up on or who you voted for, we all hurt," frontman Joseph Rojas told The Christian Post. "Our music gives people hope and encourages them to hold on. It lets them know life doesn't have to be depressing and empty. There is a living God who loves you and wants to heal your broken heart."
"We have people from all walks of life who listen to our music and are encouraged by it," Rojas added.
The lead singer has made it his aim to be transparent with his fan base. He has revealed in the past that he first met Jesus as a teenager while in an ambulance on the way to the hospital after he overdosed on drugs. In more recent years, now fully grown up, the singer admitted that he has struggled with burnout and depression.
Rojas gained nearly 100 pounds due to his bout of depression but is once again learning to rest in the peace of Jesus. His struggle is explored in the themes of the band's new album.
"Four years ago I came to a place where I just got depressed," Rojas told Western New York's Niagara Frontier Publications in a recent interview. "I never lost my passion for ministry or anything like that, but I just couldn't make myself be happy ... I just decided to write about it. I decided to just put my heart and my soul into these lyrics ... That's what this record, Found, is about."
"I came to realize I was so empty because I wasn't allowing myself to rest in Him," he continued. "As St. Augustine said, 'You have made us for yourself, O Lord, and our hearts are restless until they find their rest in you.' When you lose that closeness with God, nothing you have or accomplish will fulfill you. It's the love, grace, and mercy of Jesus that has kept me all these years. From delivering me from a $400 per day cocaine addiction to my present situation, He is faithful!"
Seventh Day Slumber has sold almost 500,000 units to date and has graced the charts at No.1 with its singles five different times. Altogether, the band accumulated fourteen Top 10 hits throughout its 20-year career. The band is comprised of Rojas (lead vocals/guitar), Jeremy Holderfield (guitar), Blaise Rojas (drums) and Ken Reed (bass).
Rojas also runs a ministry called TeenHopeline.com, which is a phone and online ministry that for years has been helping teenagers in crisis who have nowhere else to turn.
For more information on Seventh Day Slumber and its new album, visit the band's website.