Christian School Suspends Teacher Over Nude Photos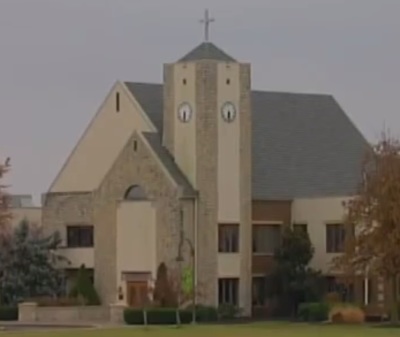 An Ohio Christian school placed a married teacher on paid leave this week after stolen nude photos of her were released on a "revenge porn" website.
Photos of the woman, who teaches fifth-grade science at Cincinnati Hills Christian Academy, were posted to the site on Nov 23. She filed a stolen iPhone 4S report the day after, though she told officers that her phone had gone missing two months prior. The school was notified of the photos, which the woman took of herself on her cell phone, on Dec. 9.
Jennifer Murphy, a spokesperson for the prep school confirmed to USA Today that the photos were of an employee.
"We can confirm we have an employee who appears in some photos that have been compromised and made digitally available," she said. "By compromised, I do mean were made available without her knowledge or consent."
Murphy said the school was not aware of the motivations behind the photos being posted.
"We don't know the intent as to how it was provided," said Murphy to USA Today. "Our goal at this time is to inform faculty and staff and make sure we have minimal disruptions. We are a Christian school and a Christ-centered environment. We don't want to compromise the learning environment for our children."
One parent, who refused to give his or her name, sympathized with the teacher.
"The woman is already a victim," the parent told WCPO. "But this being a Christian school, parents are upset that a teacher is even taking naked pictures and sending them to people — and ... her students are old enough to get online and Google their teacher's name and the photos come up."
Murphy also confirmed that the photos did not involve the school or students.