Christian singer says God told her to 'hold on' after she grabbed bottle of pills to end it all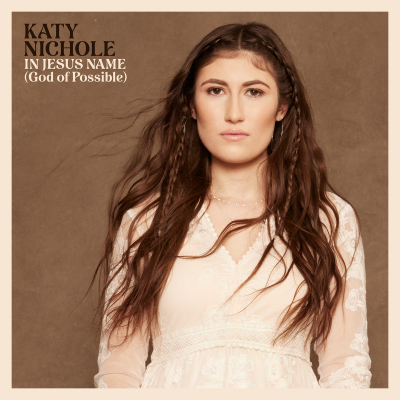 ORLANDO, Fla. — Singer Katy Nichole was among many Christian artists who performed at Rock the Universe last weekend where the popular singer used her time on the stage to encourage fans not to give up on life and "hold on" as God once told her to do in the midst of deep despair.
"I've talked about having scars and I know what it's like to have pain. I don't just sing the songs to sing the songs. I sing the songs because that was how I got through my pain was by writing songs and talking to Jesus," Nichole shared at the packed event at Universal Studios. 
The Billboard record-breaking singer-songwriter released her debut album in 2022 following a long battle with scoliosis that left her bedridden. Nichole made history last year by hitting No. 1 on multiple charts after a TikTok video of her debut single, "In Jesus Name (God of Possible)" went viral.
But her success was borne out of immense pain, struggle and reliance on Jesus. 
"There was once a point in my life where I wanted to give up," she told fans at Rock the Universe.
Following surgery on her spine that resulted in prolonged bouts of pain and left her bedridden, Nichole suffered from depression.  
"I didn't see the hope; I couldn't find it," she said, reflecting on her state of mind after the first surgery. "I had back surgery and I was in a lot of pain. After I had the surgery, I just saw no hope. I reached the place where I grabbed a bottle of pills. I  took it to the bathroom with me, and somehow, it fell out of my hands onto the floor and the pills spilled everywhere." 
"In that moment, I heard the Lord say to me, 'Hold on, I'm not done yet,'" she shared. 
A few months later, she saw a rainbow in the sky and, to her, it was "a sign that everything was going to be OK."
"I knew in that moment that the words that I was holding on to, the Lord's words, were going to take me somewhere beautiful and I trusted Him in that," she said.
Nichole told the thousands in attendance that she knew everyone needed hope.
"You don't see hope, you want to give up and you're just waiting on those words. And sometimes, the Lord speaks through others to bring you those words," she told the crowd.
The 22-year-old added, "I will bring in those words to hold on because your story is not done yet."
Three years after her first surgery, Nichole underwent a follow-up operation to remove metal rods and screws that were placed along her spine to keep it straight. She has been pain-free ever since.
Her transformational story from being bedridden to regaining her independence was recounted through photos on her Instagram page.
This year marks the 25th year Universal Studios has hosted the Christian music festival. The band Skillet, Tauren Wells, Zach Williams and Matthew West were among the artists who performed at the two-night event held on Jan. 27-28.