Christian Student Sues Georgia College for Restricting Right to Preach on Campus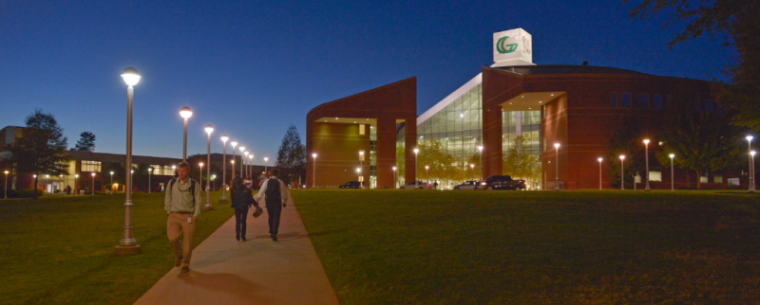 A Christian student is suing a college in Georgia for allegedly violating his free speech rights by severely limiting his preaching on campus.
Chike Uzuegbunam filed a complaint on Monday against officials with Georgia Gwinnett College in the U.S. District Court for the Northern District of Georgia, Atlanta Division.
In the complaint, Uzuegbunam took issue with GGC's "Freedom of Expression Policy," which the suit says "restricts all types of student speech to two small speech zones that occupy less than 0.0015 percent of campus."
 "To use these speech zones, students must submit a 'free speech area request' form three days in advance and submit any publicity materials and literature they want to distribute to administrators for review," read the suit.
"If students want to speak — whether through oral or written communication — anywhere else on campus, then they must obtain a permit from college officials. Thus, students may not speak spontaneously anywhere on campus. If students violate this policy, they ... expose themselves to a variety of sanctions, including expulsion."
Uzuegbunam is being represented by the Alliance Defending Freedom, a conservative law firm based in Scottsdale, Arizona.
ADF Legal Counsel Travis Barham said in a statement released Tuesday that the suit was a matter of First Amendment rights. 
"Every public school — and especially a state college that is supposed to be the 'marketplace of ideas' — has the duty to protect and promote those freedoms," said Barham.
"Students don't check their constitutionally protected free speech at the campus gate. While touting commitments to 'diversity' and 'open communications,' Georgia Gwinnett College confines the speech of students to two ridiculously small speech zones and then censors the speech that occurs in those areas."
This is not the first time that people have expressed objections to the free speech policies of GGC. In 2012, the nonpartisan Foundation for Individual Rights in Education released a memorandum outlining their issues with the school's policies.
"As a public college, Georgia Gwinnett College is legally bound by the First Amendment's guarantee of freedom of speech. Protecting students' right to free speech is essential to the ability of GGC to fulfill its mission as a quintessential 'marketplace of ideas,'" stated FIRE in the memorandum.
"Yet in contravention of these principles, GGC currently maintains seven policies restricting students' expressive rights in violation of the First Amendment."
The policies FIRE objected to include the limited free speech zone at the center of the ADF suit, a "verbal abuse" ban, a "dignity and respect" mandate, a housing policy on "Acts of Intolerance," and three other harassment policies FIRE labeled "problematic."
Neither Georgia Gwinnett College nor the Alliance Defending Freedom returned comment to The Christian Post by press time.