Christian venues 'cancel' men's ministry after it defends biblical 'gender, sexual identity' views: The Inside Story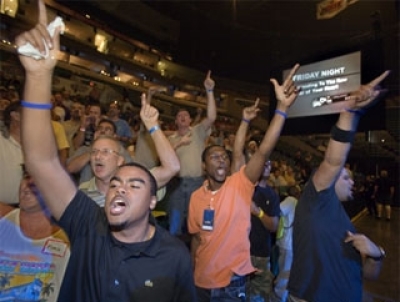 Promise Keepers, a prominent men's ministry, has seen some of its events at Christian organizations and churches canceled in recent months.
The reason? According to Ken Harrison, chairman and CEO of Promise Keepers, one of the causes centers on his organization's traditional and biblical views on gender and sexuality.
"One venue was worried that we would offend people by expressing our belief, rooted in Scripture, about gender and sexual identity," Harrison said. "Others said they didn't want to draw protesters or simply didn't give us a reason."
Listen to Christian Post reporter Ian M. Giatti break it all down:
"The Inside Story" takes you behind the headlines of the biggest faith, culture, and political headlines of the week. In 15 minutes or less, Christian Post staff writers and editors will help you navigate and understand what's driving each story, the issues at play — and why it all matters.
Listen to more Christian podcasts today on the Edifi app — and be sure to subscribe to The Inside Story on your favorite platforms: