Christian Woman Fired for Refusing to Issue Same-Sex Marriage Licenses in Florida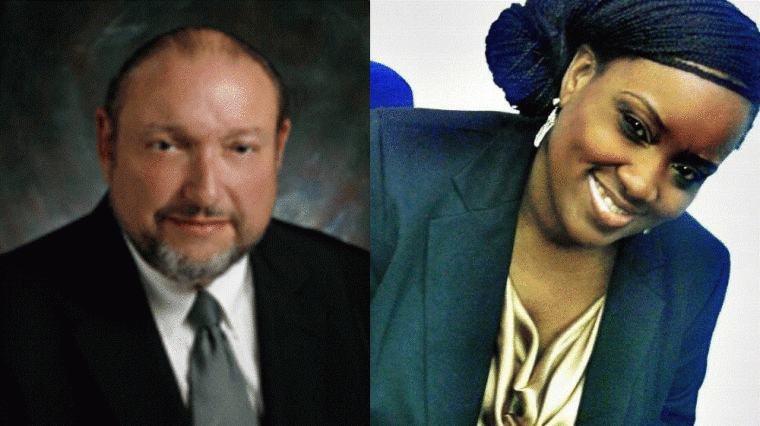 Yanicka Parker, a Christian minister and former court specialist, has filed a lawsuit against Broward Clerk of Courts Howard Forman in Florida for allegedly firing her because she refused to perform same-sex marriages due to her religious beliefs.
Parker, who filed the lawsuit earlier this month, is a member of the Faith Deliverance Tabernacle church in Fort Lauderdale, where she also serves as a minister of the Gospel.
According to the lawsuit: "Ms. Parker has a sincerely held religious belief, based upon the tenants of her faith and biblical teaching, such as Leviticus 18:22; Romans 1:26-27, I Cor. 6:9-10; and I Tim 1:9-10, that it is a sin for persons of the same sex to engage in sexual relations and, based upon Genesis 2:18-25, and other biblical authority, that persons of the same sex cannot and should not be morally or legally recognized as husband and wife, and that God will judge individual Christians, as well as the society of which they are a part, who condone or institute same sex marriages."
As a court specialist, Parker, who had worked at the BCCO for approximately 12 years, was required, among other things as a part of her job, to issue marriage licenses and perform marriage ceremonies.
On January 6, 2015, Florida officially lifted the state's ban on same sex marriages and on the day prior to that date the BCCO issued an email informing all clerks that they will be expected to issue marriage licenses and perform ceremonies for same sex couples.
The lawsuit alleges that Parker immediately informed her supervisors that due to her religious beliefs she would not be able to perform same sex marriages. On January 6, 2015, the lawsuit states that there were six clerks, plus the lead clerk and supervisors available to perform the various clerk's duties, including issuing marriage licenses in Parkers office alone.
On that date, the lawsuit says the devout minister asked again if she could be accommodated so that she could perform her job duties without having to issue marriage licenses to same sex couples or perform marriage ceremonies for same sex couples since there were many other clerks available to do that portion of the job.
"Ms. Parker was willing and able to perform all other aspects of her job, Defendant Forman could have easily accommodated her religious beliefs. Defendant Forman could have relieved Ms. Parker of the single function of performing same sex marriages, and allowed others to handle this task, while remaining efficient an creating no additional work for anyone," the lawsuit charges.
Parker was sent home on January 6, 2015 and again on January 7, 2015 for asking to be excused from performing same sex marriages. She was then asked to return to the BCCO on January 12, 2015 when she was fired.
Parker's lawsuit claims Forman unjustly fired her for her religious beliefs in violation of Title VII of the Civil Rights Act of 1964. The lawsuit calls for a trial by jury and for compensation for all past and future wages, bonuses and benefits she would have received if she had not been terminated and attorney's fees.
The minister who was evicted from her home in July, according to Local 10 News, is also seeking unspecified damages for emotional harm, mental anguish, stress, anxiety and diminished reputation or stature.
The Christian Post reached out to the BCCO on Monday for comment but the office's chief administrator Iris Siple, declined.
"I thank you for your phone call but we do not comment on any pending litigation," she told CP.
Parker's lawyer, Todd W. Shulby, did not reply to a request to comment in time for this report.
According to the Sun Sentinel, in the first 24 hours after same-sex marriage became legal in Florida at least 1,233 licenses statewide were issued to gay and lesbian couples. Broward County led the way with 184.
Forman performed two mass weddings at 2 a.m. and 3 a.m. on the day gay marriage became official in Florida.