Christian Woman Stabbed by Migrant in Austria for Reading the Bible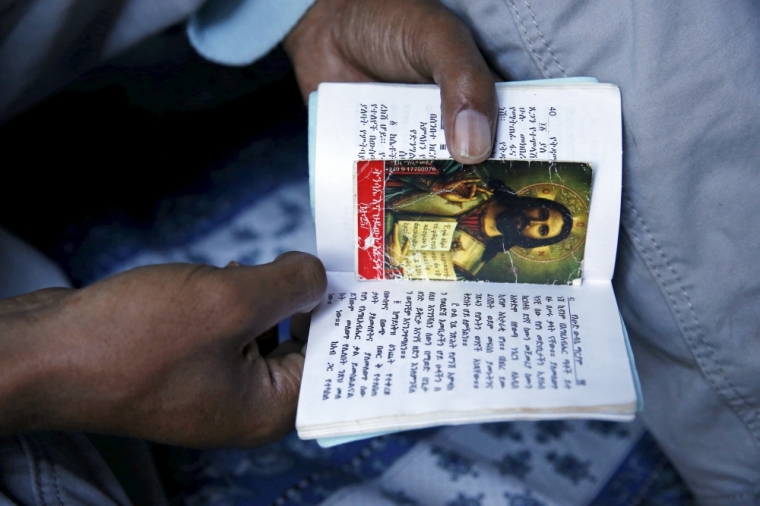 A 22-year-old asylum seeker from Afghanistan stabbed a 50-year-old Christian woman for reading the Bible at an asylum centre in Austria.
The Austrian woman and her husband had been invited by Christian residents of the asylum center in Timelkam in Voecklamarkt in Northwestern Austria to discuss the Bible, according to the U.K.'s Daily Express newspaper.
The woman, who was not identified in local media reports, survived the attack as she was wearing a thick winter coat when she was stabbed. She received an injury in her ear after falling backwards from the force of the man's violent blows.
The incident, which was first reported by Austrian newspaper Kronen Zeitung, took place inside the kitchen of the center where the woman had just begun reading the Bible to Christian asylum seekers.
The accused was arrested and taken to a prison in the city of Wels, about 22 miles from Timelkam, according to Russia Today. The man reportedly cited "personal problems" and admitted to overreacting during police interrogation but had apparently taken offence to the reading of the Bible, according to Breitbart. He also said he had never seen the woman before.
Meanwhile, Austrian police distributed pocket alarms to women at New Year's Eve celebrations in Vienna as a precautionary measure as dozens of women were robbed and groped at similar events in the German city of Cologne in 2015, according to The Associated Press.
"There is a connection between the emergence of this phenomenon and the rapid migration in 2015," president of the German Federal Criminal Police Office told German media at the time, according to The Daily Caller. He added, "we have to presume that many of those crimes will never be fully investigated," due to the high number of attacks, and low grade CCTV footage of the incident.
The Austrian government plans to introduce legislation that would bring in prison sentences of up to three weeks and penalties for lying to authorities about their nationalities. Some see this as an attempt to dissuade migrants from trying to settle in the country, according to the Independent newspaper, which said the perceived prioritization of Syrians over other nationalities has led some people from countries including Afghanistan to lie about their origin in the belief it will help them gain protection in Europe.
Austria took in 90,000 asylum seekers in 2015, and announced a cap on asylum claims of 37,500 last year. The country has cut the threshold to 35,000 for 2017.