Christian women flooding book industry with 'raw, real' content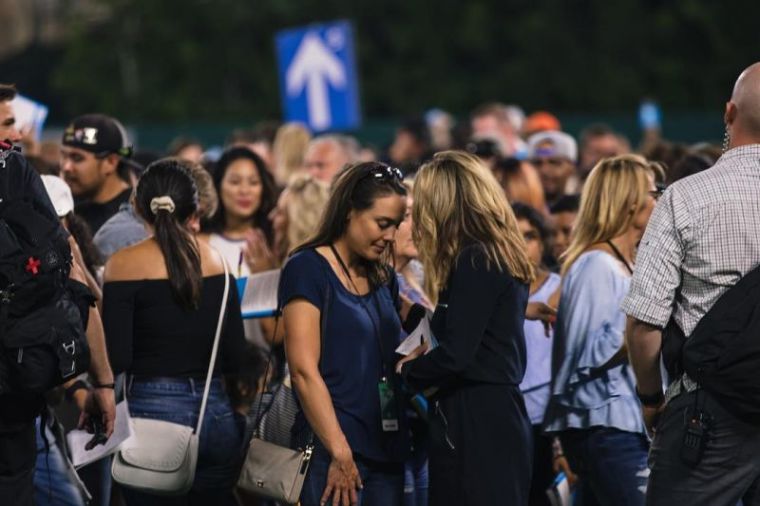 More women are entering Christian publishing and are forgoing fluff to tackle tough issues, including abuse, anxiety and relationships.
And they're making themselves vulnerable to do it.
"I have been encouraged to see how younger women are willing to be raw, real, and more vulnerable in sharing their stories within their trusted communities," Judy Dunagan, acquisition editor for women's discipleship resources at Moody Publishers, told The Christian Post.
"Fluff and pat answers are no longer tolerated as they openly share their broken stories. And they are clamoring for answers to their brokenness whether it be for their marriages, parenting, healing from past trauma, loneliness, etc."
Rebekah Guzman, editorial director for Baker Books, said books by women writers that address such topics as sex and purity, depression and anxiety, relationships, spiritual warfare, spiritual transformation, and authority of Scripture "have done very well at Baker in the last few years."
She noted the importance of literature centered on hard issues, saying, "The more Christian nonfiction continues to be vulnerable and honest about real life and struggles, the more people will relate and look to authors for practical help and hope."
Best-selling books by women in the last year include It's Not Supposed to Be This Way: Finding Unexpected Strength When Disappointments Leave You Shattered — where Lysa TerKeurst talks about her cancer diagnosis and husband's infidelity — and It's Okay Not to Be Okay — where Sheila Walsh opens up about her battle with depression.
The growth in female authors and the desire for rawer content could partly be attributed to the #MeToo movement and social media, especially as female bloggers gain millions of followers.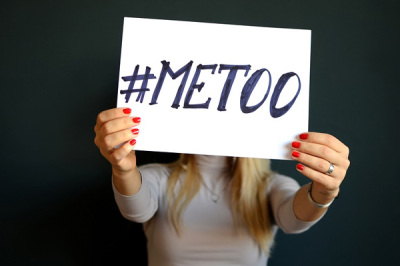 #MeToo went viral in late 2017 after dozens of women accused movie mogul Harvey Weinstein of rape and sexual abuse. Many women took to social media to reveal that they too were harassed or abused sexually. Since then, many Hollywood celebrities, federal politicians and clergy were exposed for having engaged in sexual harassment. 
Maryland Pastor Ruth Everhart is tackling the issue in her upcoming book, #MeToo Reckoning: Facing the Church's Complicity in Sexual Abuse and Misconduct, due out in December.
"I would say just as a woman who is an aware person and a person of faith that there's definitely a connection between the fact that our culture is shifting in what people read," Everhart commented, adding that it's important for Christian nonfiction literature to address hard issues.
Jon M. Sweeney, publisher at Paraclete Press, said he believes the #MeToo movement has had an influence on women's ministry literature.
"#MeToo has reached into every corner of our religious and 'secular' lives. I think it has led to many women looking more purposefully for books by fellow women," said Sweeney.
The rise of female bloggers, social media influencers
The opportunities for women to lead in churches and Christian organizations have historically been limited. With that, many Christian women have successfully used social media to offer guidance and wisdom and to simply say what they want to say.
Cindy Bunch, associate publisher and director of Editorial at InterVarsity Press — which has been publishing "more women than ever" — told CP that she believes women's Christian nonfiction has "changed radically with the rise of blogging and podcasting" among women writers, giving a platform to those who might not be able to have an official leadership role in their church.
"Blogging and podcasting have created opportunities for women who don't have professional careers that naturally give them a reach into an audience," noted Bunch.
"Most of our major Christian organizations are not led by women. In the world of blogging, we've seen stay-at-home moms and others create platforms for themselves and develop an audience."
And that audience has been enormous.
Guzman of Baker Books said that in the last eight or so years, women have been approaching publishers with thousands to millions of followers already asking for content and products.
"[W]omen are coming to publishers with tremendous built-in, devoted tribes," she noted. And Baker Books wants to reach that "already-hungry audience."
While Baker releases books in various genres, it has "seen tremendous growth in sales and demand over the last few years in women's nonfiction titles."
"Finding and acquiring new and seasoned women authors to speak on women's ministry issues has become a major focus at Baker. It is also quickly becoming one of the most competitive genres in publishing, which was not the case a few years ago," Guzman said.
"We've noticed that books with strong felt needs and practical takeaways, such as Sheila Walsh's It's Okay Not to Be Okay and Mo Isom's Sex, Jesus, and the Conversations the Church Forgot, really strike a chord with readers and have the potential to spread like wildfire."
Dunagan believes social media has also grown the desire for more practical and "bite-size" content, such as self-help material, as well as more in-depth and "non-fluff Bible studies."
Notably, Girl, Wash Your Face: Stop Believing the Lies About Who You Are so You Can Become Who You Were Meant to Be by blogger Rachel Hollis was hugely popular in 2018 and has remained on the New York Times best-seller list for the last 54 weeks. In the self-help book, Hollis describes her failures and encourages women to take control of their own lives.
Parallels in women's ministry
When Kelly King, manager of Women's Ministry Training at LifeWay, was listening to a popular leadership podcast, she was amused to hear the host of the show express shock "at the number of women who follow women Bible teachers and influencers on social media and engage with their digital resources."
"I'm not surprised at all and this will continue to impact the way we reach others with the gospel message."
These digital resources included giving women in the Southern Baptist Convention "more opportunities to gain formal theological training" due to "the increase of online opportunities at seminaries."
King said that women's ministry staff at local churches "haven't seen much growth," attributing that to factors including most churches viewing women's ministry as a lay leadership issue.
Though women aren't allowed to serve in certain leadership positions, such as the pastorship, in Southern Baptist churches, King said there have been "expanded opportunities for women to serve in roles that have long been held by males, such as discipleship-small group ministry, missions, or recovery ministries."
"I do think there have been significant changes regarding the roles of women in the local church," she added.
"Women leaders must be more prepared to handle crisis situations and addiction issues. Our churches should be safe places for women to find emotional and spiritual encouragement. We need to be hope-givers in light of a culture that seems hopeless."
After CP interviewed King for this story, an unofficial SBC group known as the SBC Women's Leadership Network was launched.
"We are singularly focused on connecting and encouraging female leaders in our SBC family in order that we all flourish for the sake of the gospel," states the Network.
"The team behind this network is a group of women who have demonstrated leadership and service in the local church level plus many lead and work at the denominational level. We are loyal Southern Baptists and convictionally complementarian."
Kay Burnett, director National Women's Ministries Department with The General Council of the Assemblies of God, reported a "thriving" women's ministry, likely strengthened by the fact that from 2013-2017, the number of women attending congregations has increased from approximately 1.386 million to 1.480 million.
"More and more women are stepping into positions of volunteer leadership and many have taken the pathway to be credentialed with the Assemblies of God," said Burnett.
"The Assemblies of God has a unique and affirming perspective on women in ministry and leadership. The AG promotes and supports women serving in every level of ministry from teaching to serving as the lead pastor for her church."
A major example occurred in April 2018 when Pastor Donna Barrett was elected the first female general secretary of the Assemblies of God.
Burnett also told CP that in the Assemblies of God, women's ministry was focusing on "more authenticity and honesty about the issues women grapple with."
This includes their current practice of "publishing articles and blogs through our website and social media platforms on topics such as healing and recovery from abortion, domestic violence, pregnancy loss, living a full life as a single woman, and leadership for women."
"I expect to see more and more focus on the power of God to heal in the face of daunting brokenness and obstacles. Narrative has always been a powerful tool for communicating big truths. Jesus was a master of the craft of using story to bring a principle truth alive," Burnett said.
"As more and more women share their stories of healing from abuse, addictions of all kinds, gender confusion and same-sex attraction, I believe we will see revival and breakthrough in the lives of women across our nation." 
As Sweeney of Paraclete Press looks toward the future, he feels that "women will keep looking to fellow women, whenever possible, for every kind of spiritual inspiration and guidance; and women will continue to comprise the largest purchasing segment of spiritual and religious books."
And while the primary audience for female authors has been women, some publishers are hoping that will change.
Bunch of InterVarsity Press said it is "often the case that readers perceive that books authored by women are only for women.
"I hope that in the next decade we will see more and more men desiring to read women's voices and more women writing for the whole church."
She has already seen some movement, with #MeToo prompting some men to "want to read women and discover women's voices."