Christians can be irresistible to the world by reconnecting with irresistible Jesus, author says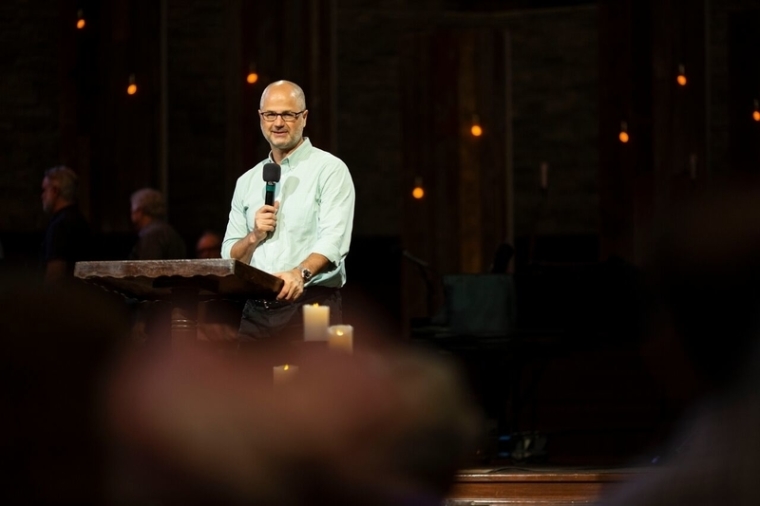 When Jesus describes His followers in Scripture, they are a people defined by compassion, grace, and love. Passionate about sharing the Good News of the Gospel with the lost, they are "salt and light" to every tribe, tongue, and nation. They're individuals who, when insulted, extend forgiveness and turn the other cheek. They reflect the irresistibility, beauty, and affection of Jesus Christ Himself.
But far too often, Western Christianity bears little resemblance to Jesus' vision for His church.
"There seems to be a significant gap between the Christianity of the New Testament and the early church and the Christianity that many of us experience today," Scott Sauls, senior pastor of Christ Presbyterian Church in Nashville, Tennessee, told The Christian Post.
"In our part of the world, there is a reputation among Christians as being not very helpful as neighbors, sometimes condemning and judgmental, or just being removed and with our heads in the sand. There's really no discernible difference between the way that we conduct our lives and the way that somebody who doesn't have a relationship with Christ might conduct their lives."
"I'm not sure that's always a fair assessment," he clarified, "but unfortunately, that is how many of us are perceived today."
In his forthcoming book Irresistible Faith: Becoming the Kind of Christian the World Can't Resist, Sauls identifies practical ways believers can live out biblical Christianity and pursue Jesus' purpose for the Church. Drawing upon the life-changing truths of Scripture, Sauls calls on Christians to be difference-makers in society, transforming communities for the glory of God.
"It all starts with a simple return to the Gospel and observing what Christ came to do," he told CP. "We can't be an irresistible force in the world until we reconnect with how irresistible Jesus Christ is Himself; that He came in love on a rescue mission to comprehensively and fully save us from all that is wrong in the world and in ourselves and to bring us into His family. We're loved to that degree because of the sacrifice of Christ."
"Once we begin to connect with those realities again, we can start to look at how Christ led His disciples to live out the world," he continued. "Their mission was one of grace and truth that made them unlike the world rather than more like the world, but in a way that the world took notice."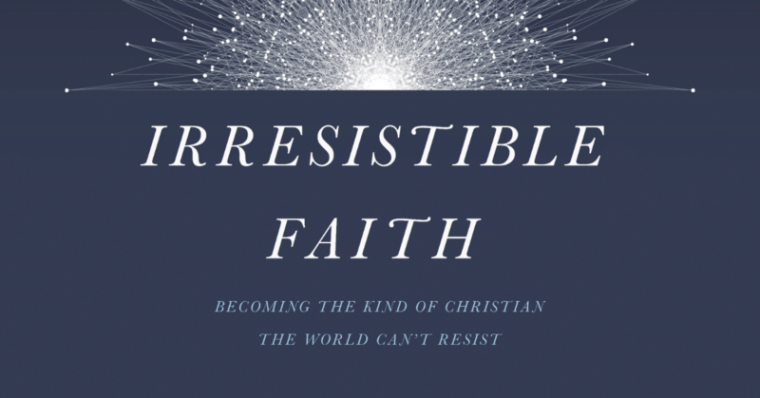 Modern Christianity has deviated from biblical Christianity for a number of reasons, Sauls contended. One particularly glaring reason — heightened in recent years — is the "unfortunate conflation of partisan politics and faith, as if the two were one of the same."
"There are Christians who would say, 'I don't know how you could be a Christian and be a Democrat,' and there are other Christians who would say, 'I don't know how you can call yourself a Christian and be a Republican.' That, I think, completely sidesteps the central issue," he said.
TheJesus Outside the Linesauthor argued that first and foremost, Christians need to ask: Are we on Jesus' side?
"Christ tends to both affirm and contradict the politics of the left as well as the politics of the right," he charged. "By following the whole Christ the whole time, we're going to find ourselves at odds with both progressivism and conservatism, politically. I think that there are a lot of people who identify as Christian who just don't see it that way. As a result, we've gotten off message and our Christianity is less biblical and more political in many respects."
The pastor quoted A Wrinkle in Time author Madeleine L'Engle, who once stated, "We draw people to Christ not by loudly discrediting what they believe, by telling them how wrong they are and how right we are, but by showing them a light that is so lovely that they want with all their hearts to know the source of it."
"I think that's a picture of what the early Church was like," he said. "What this book is trying to do is to advocate for something like what she was describing in that particular quote."
One doesn't need to travel to the far ends of the earth to make a difference, Sauls said, as any kind of work that leaves people, places, or things a "little better" than before should be celebrated.
"God doesn't call His people to be awesome or to be amazingly impactful," he said. "Every job is supremely important; anything that's creative, restorative or protective is an aspect of the image of God in us and how God has uniquely wired us and created us to serve the world and bless the world."
Once we gain a proper understanding of God's transformative work in our own lives, we are prepared to bring the hope that the world needs to hear and demonstrate the love that we first received, Sauls said.
"God's first calling on our lives is to be loved, forgiven, received, redeemed and restored," he offered. "From that place, it should lead us into a healthy, life-giving community among other people who are chasing after knowing Christ better and wanting to be deeply conformed together into the likeness of Christ together. And finally, as a community, head out into the world to make a life-giving impact on the places where we live and work and play."
To learn more about Irresistible Faith or to pre-order the book, click here.