Christians Not Healthy Enough to Flee Mosul After Death Threat Renounce Faith for Islam 'Just to Stay Alive'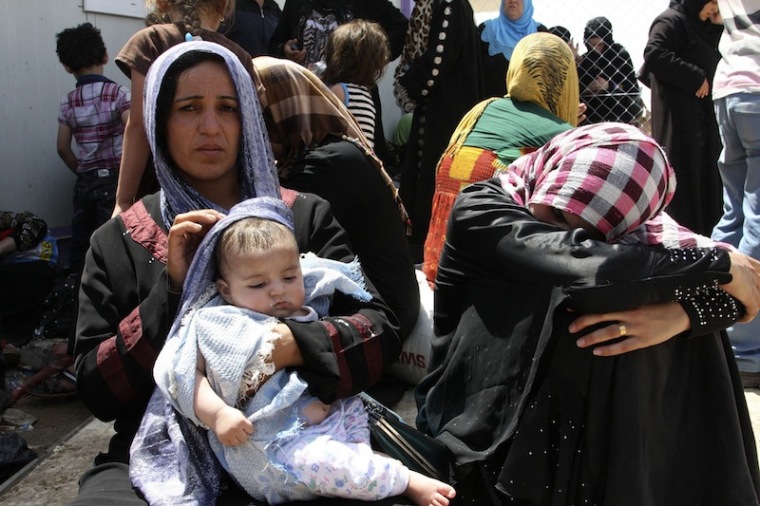 At least five Christian families who were not healthy enough to flee Mosul, Iraq after the militant group Islamic State in Iraq and Syria (ISIS) ordered them to convert to Islam or be executed, have renounced their faith for Islam, according to a local government minister.
"There are five Christian families who converted to Islam because they were threatened with death," Younadim Kanna, a Christian and a member of Iraq's Parliament told The New York Times. "They did so just to stay alive."
ISIS had given the Christians until Saturday to get out of Mosul, Iraq's second largest City which is almost as old as Christianity itself. In the days leading up to the deadline, Chaldean Catholic Patriarch of Baghdad, Louis Raphael Sako, appealed for global help and explained last week in a letter published by AINA News that ISIS had started marking the homes of Christians, the majority of whom fled with little more than the clothes on their backs.
"Suddenly we have been surprised by the more recent outcomes which are the proclamation of an Islamic state and the announcement calling all Christians and clearly asking them to convert to Islam or to pay the jizya (the tax all non-Muslims must pay while living in the land of Islam) – without specifying the exact amount," wrote Sako.
"The only alternative is to abandon the city and their houses with only the clothes they are wearing, taking nothing else. Moreover, by Islamic law, upon their departure, their houses are no longer their properties but are instantly confiscated as property of the Islamic state," he explained.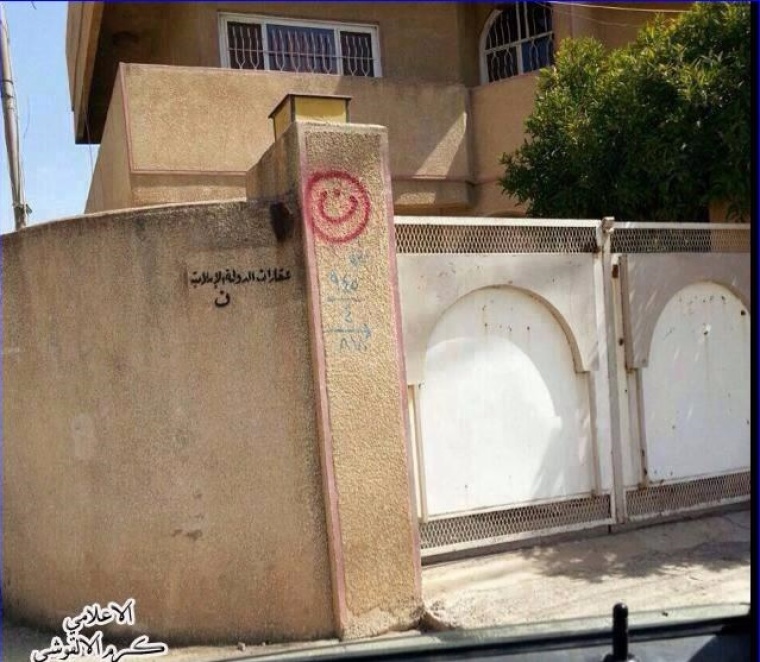 "In recent days, there has been written the letter 'N' in Arabic on the front wall of Christian homes, signifying 'Nazara' (Christian), and on the front wall of Shiite homes, the letter 'R' signifying 'Rwafidh' (Protestants or rejecters). We do not know what will happen in future days because in an Islamic state the Al – sharia or Islamic code of law is powerful and has been interpreted to require the issuance of new I.D.s for the population based on religious or sectarian affiliation," he said.
By Friday, Sako declared the worst.
"Christian families are on their way to Dohuk and Arbil," in the neighboring autonomous region of Kurdistan he told AFP. "For the first time in the history of Iraq, Mosul is now empty of Christians," he added.
In a public statement Sunday, Pope Francis offered prayers while expressing concern for the Christians being persecuted in Iraq and other parts of the Middle East.
"I have learned with concern the news coming from the Christian communities in Mosul, Iraq, and in other parts of the Middle East, where they have lived since the birth of Christianity and where they have made significant contributions to the good of their societies alongside their fellow citizens," he began.
"Today they are persecuted. Our brothers are persecuted. They are chased out. They must leave their homes without being able to take anything with them. I assure these families and these people my nearness and my constant prayers," he said.
United Nations Secretary General Ban Ki-moon also condemned the attacks in a statement from the organization's headquarters in New York Sunday.
"The Secretary-General condemns in the strongest terms the systematic persecution of minority populations in Iraq by Islamic State (IS) and associated armed groups," noted the statement.
"He is particularly disturbed by reports of threats against Christians in Mosul and other IS-controlled parts of Iraq, including an ultimatum to either convert, pay a tax, leave, or face imminent execution. Equally repugnant are reports that Turkoman, Yazidis and Shabaks are facing abductions, killings or the destruction of their property, and that the homes of Christian, Shia and Shabak residents in Mosul have been marked," it continued.
Iraq's Prime Minister Nuri Kamal al-Maliki, also said ISIS and their acts against Christians are "a dangerous threat to humanity."
"The atrocities perpetrated by ISIS against our Iraqi citizens, the Christians in Nineveh Province and the attacks on the churches and houses of worship in the areas that fall under their control, reveal without any doubt the terrorist and criminal nature of this extremist group that poses a dangerous threat to the humanity and the heritage and legacy that has been preserved over centuries," he said according to the Times.
At an emotional gathering on Sunday at St. George Chaldean Church, in a Shiite Muslim neighborhood, in Baghdad, Muslims and Christians gathered together in solidarity to show support for the Christians forced to flee Mosul.
"I can't feel my identity as an Iraqi Christian," Manhal Younis wept to the Times as her three little daughters clung to her side before prayers.
A Muslim woman next to her in the pew turned to her and whispered, "You are the true original people here, and we are sorry for what has been done to you in the name of Islam."