Christians Warn Pope Francis: Making Deal With China Is Big Mistake, Would Worsen Persecution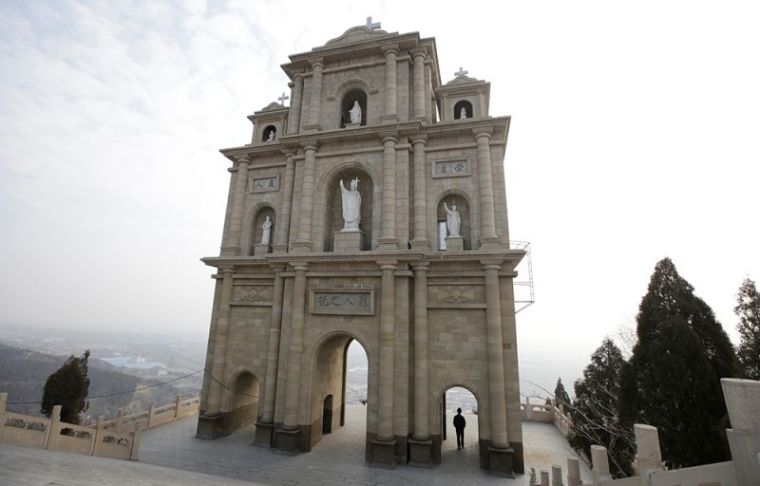 Reports of warming relations between China's atheistic Communist Party and the Vatican have beet met with high caution by some watchdog groups, which are warning that the persecution of Christians could get worse.
"A partnership between the Vatican and the Chinese government would worsen the lives of house church Christians. The Communist Party already targets clergy who are not ordained by the state as illegitimate, which leads to persecution, and having the Vatican's backing gives them a further excuse to do so," ChinaAid President Bob Fu told The Christian Post in an interview earlier this week.
"They may also feel emboldened in their persecution of Christians who practice their faith outside of government churches, since such a union would be the Vatican's stamp of approval on the Party's approach to Christianity."
An article in CNN last week highlighted that the Vatican and Communist Party could be nearing a "potentially historic deal" on ordaining Chinese bishops, which would push toward "ending decades of frosty ties."
For decades, the Communist Party has refused the authority of the pope, with local Chinese Catholic bodies appointing their own bishops — a move that the Vatican opposes.
Additionally, the Chinese government has introduced restrictive pieces of legislation, such as the Revised Regulations on Religious Affairs, which looks to coerce house churches to join the state-run Three-Self Patriotic Movement. Churches that refuse to register are banned.
Underground church leaders who for years have faced a crackdown on their faith do not believe the new partnership will diminish religious persecution in China at all.
"Jesus said one person cannot serve two gods, now the Vatican is willing to serve God and the Communist Party," underground church pastor Paul Dong said, according to CNN.
Pope Francis has apparently expressed an interest in visiting China. The Vatican, meanwhile, said that the deal between the Catholic Church and the Chinese government regarding the ordination of bishops is a "work in progress."
Fu told CP that the pontiff would be making a mistake, as China is simply seeking to bolster its public image.
"China might be seeking to make a united front with the pope and the Vatican in order to appear as if it is respecting Christianity to the international society, when, in reality, the religion is still oppressed," he argued.
"Therefore, one of the benefits China could glean from pursuing a relationship with the Vatican is that of an improved — and false — public image, both domestically and internationally."
Fu noted that "currently, only a few bishops practicing in China have been approved by both the Vatican and CCP, as vast majority of clergymen do not see the Party's ordination criteria as being in line with the church's own due to the government's policing."
Retired Cardinal Joseph Zen, former Bishop of Hong Kong, agreed and told CNN that the Vatican risks "selling out" underground Catholics if it strikes a deal.
"We are afraid it's going to be a bad deal," Zen said. "There's no reason to hope the Communists will change. They already have very tight control of the above ground church, their hope is to have the underground church under their control as well."
Some ordained Chinese priests, such as Father Simon Zhu, told CNN that they are praying for "normalization" between China and the Vatican.
Fu insisted, however, that Pope Francis should not be reaching out to China while it continues refusing to improve the lives of persecuted Christians.
"They (the Vatican) should also realize that the Chinese government is not a friend of independent faith and religion, no matter how much officials pretend otherwise. Even those who worship in state-run churches are constantly monitored, and last year's most prominent persecution case was of a high-ranking official pastor who also served in the government's China Christian Council," Fu said.
Gu Yuese, former pastor of Chongyi Church, one of the largest officially sanctioned churches in the country, was arrested last year not long after speaking out against the government's forced destruction of church rooftop crosses, though officials charged him with embezzling funds.
"If the Vatican and the pope agree to a partnership without first forcing the Party to address its own abuses, it will be as if they condone this treatment of Christians," Fu warned.
He urged Pope Francis instead to "listen to the cries of persecuted Christians and urge the Chinese government to put an end to its abusiveness."
"Pope Francis has carefully modeled his care for the marginalized in order to encourage his followers to do the same. In China, Christians are the marginalized, and a relationship with that country without significant changes would only undermine his example."