Christina Grimmie's Killer, Kevin Loibl, Wanted to Marry Christian Singer, Got Angry She Had Boyfriend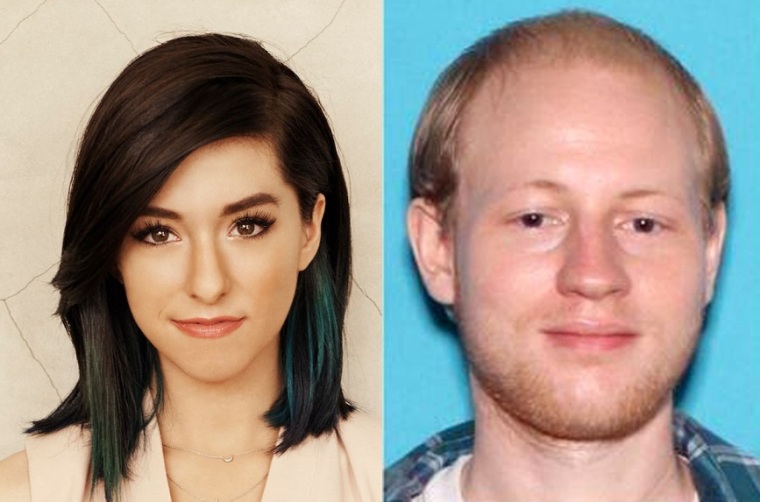 Kevin James Loibl, the 27-year-old man who fatally shot 22-year-old Christian singer Christina Grimmie in the head in Orlando, Florida, last Friday, reportedly boasted to his co-workers that the singer would one day be his wife but got angry after he discovered she had a boyfriend.
A number of Loibl's colleagues at Best Buy told TMZ that he was so infatuated with the singer, he got hair transplants, Lasik eye surgery and even became a vegan to lose weight to improve his odds of starting a relationship with the singer, vowing even that he would one day make her his wife. He would also frequently listen to her music at work.
Loibl's colleagues say the gunman also claimed to have met with the singer at one of her shows he attended in March but a source close to the singer said it never happened.
The report said the gunman got enraged when his colleagues teased him, telling him his efforts were in vain because the singer already had a boyfriend, her producer, who is seen with the singer on social media.
Loibl, 27, shot Grimmie on Friday night as she signed autographs after a concert in Orlando, Florida.
At a vigil held in the singer's honor in her hometown of Evesham, New Jersey, on Monday, Christina's brother, Marcus, told about 500 supporters that his sister who "loved the lord" had her arms "wide open" to Loibl when he approached her. He would eventually go on to take his own life.
"She loved this town. She loved the state. She loved singing. She loved the Lord. And she loved me and she was just my baby sister," said Marcus.
"The tragedy that took place. It was a free meet and greet post show. I missed the very first glimpse but witnesses say that she was arms open wide. So she had no idea. She treated everybody the same. And it was hard for her because she was introverted," he said.
A memorial service for the former contestant on NBC's "The Voice" is set for Friday night at her home church in New Jersey.
An obituary announcement posted by Costantino Funeral Home in Pike Berlin, New Jersey, lists the Fellowship Alliance Chapel in Bedford, New Jersey, where Grimmie once served as lead female singer, as the venue for the service.
"Next to music her favorite hobby was playing video games with her brother and friends, especially Legend of Zelda. Christina was truly a light in this world. She loved Jesus and loved people and truly wanted to make an impact on this world with her gift. Anyone who met her was blessed by knowing her. Heaven has certainly gained an angel for their choir. Relatives and friends are invited to attend her viewing Friday 3:00PM-8:00PM Fellowship Alliance Chapel 199 Church Rd. Medford, NJ 08055. Memorial service promptly starting at 8:00PM," said the announcement.
Grimmie's interment is expected to take place privately.