Christmas Around the World: A Look at 6 Countries' Traditions — From Festivities to Secrecy
5. North Korea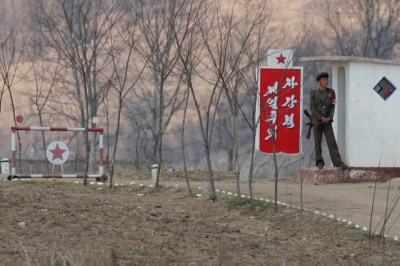 Although in total secrecy, Christians find a way to mark the birth of Christ even in North Korea, the country that has been ranked as the most oppressive place for believers in the world for 15 straight years by major watchdog groups, such as Open Doors USA.
As South Korea's National Intelligence Service reported in December, leader Kim Jong Un has prohibited any gatherings involving singing or alcohol in a measure to ban anything that could be suggestive of celebration.
Open Doors explained that despite the heavy oppression and careful monitoring by authorities, in a country where simply owning a Bible could get one sent to a prison camp, Christians do manage to gather and celebrate Christmas in remote areas.
"Christmas is mainly celebrated in the heart of the Christian," said  Brother Simon, who coordinates the work of Open Doors in North Korea, in 2007. 
"Only if the whole family has turned to Christ is it possible to have something like a real gathering. For fear of retribution it is necessary to keep your faith hidden from the neighbors."
On rare occasions, as many as 60 or 70 North Koreans may gather together at secret locations in the mountains for service, the watchdog group added.