Christmas Day Massacre: Boko Haram Kills 16, Including Children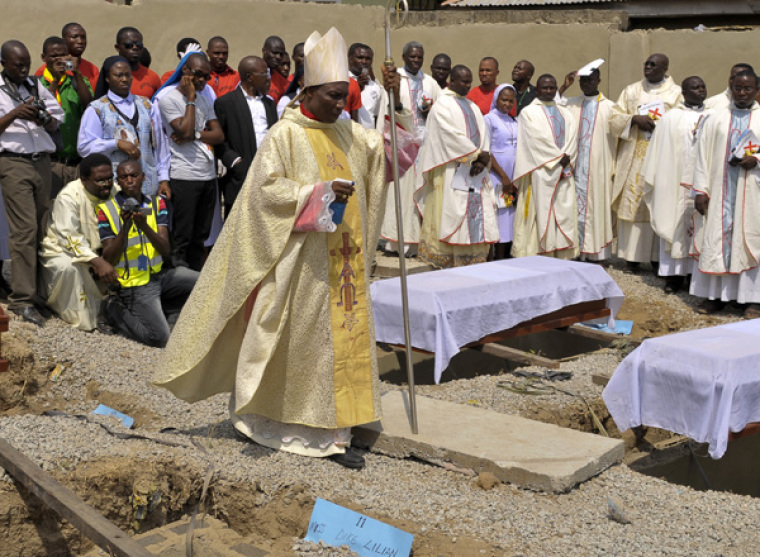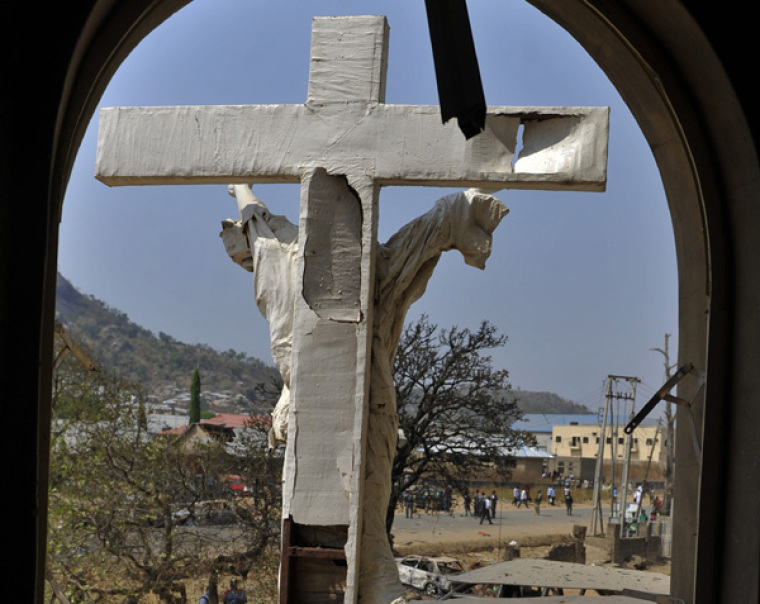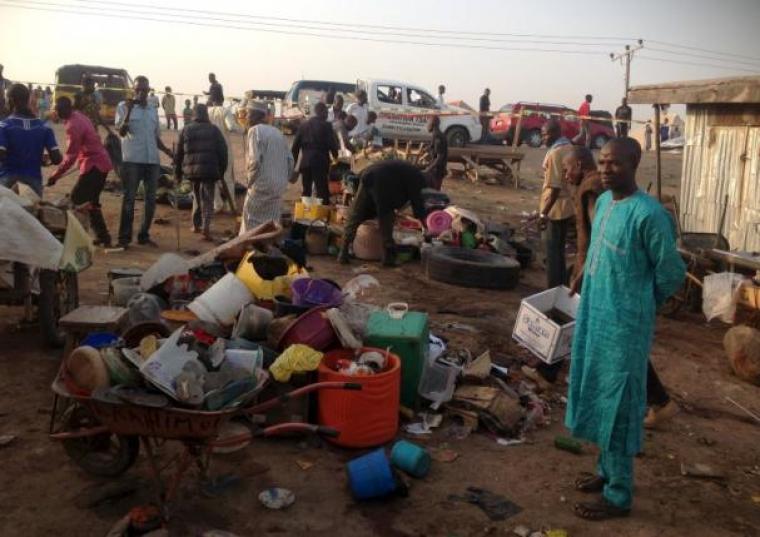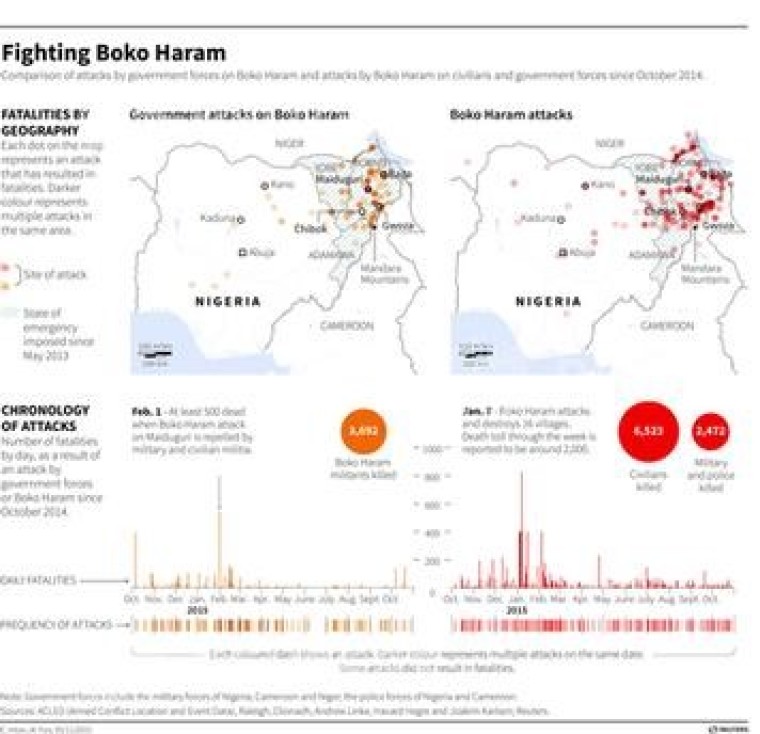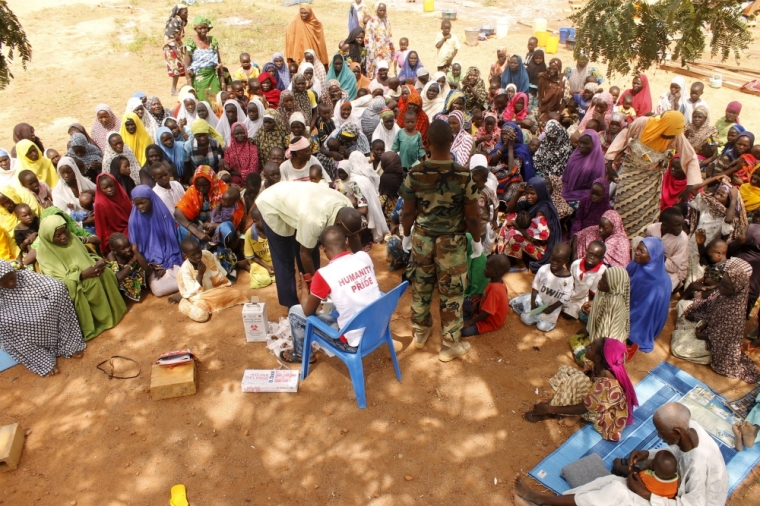 View Photos
Islamic extremist group Boko Haram reportedly killed 16 people, including children, in an attack last week in a Nigerian village, continuing their long history of massacres on Christmas Day.
Nigerian national newspaper THISDAY reported that terrorists raided the Kimba village in the Biu local government area, located in southern Borno State, which the rebels still control.
The militants invaded the village Friday evening, setting houses and shops on fire, and kidnapping six other people.
There was no immediate information on how many children were among the 16 dead.
AFP added that hundreds of Kimba residents fled to Biu nearby, where they were placed in a refugee camp that is already full of people who have fled Boko Haram.
"The gunmen killed 14 people and burned the whole village before they fled," said Mustapha Karimbe, identified as a civilian who is helping the military in its campaign against Boko Haram.
"Not a single house was spared in the arson," added Musa Suleiman, another vigilante.
Boko Haram has waged a war on the Nigerian government for almost six years now, killing over 20,000 people in its various village raids, shootings, and suicide bombings.
The Islamic terrorists have especially focused on Christians, who make up close to half the nation, and have stated that they want to drive them out of the country.
The terror group, which has pledged allegiance to the Islamic State in Iraq and Syria, has attacked churches and Christians on Christmas Day for several years in a row.
One of the deadliest Christmas Day massacres occurred in 2011, when the militant group killed 37 people in the bombing of St. Theresa Catholic Church in Madalla, on the outskirts of Abuja.
Nigerian Christians have remained defiant despite the constant attacks against them, however, and have continued attending Mass and church services despite the extremist threat.
President Muhammadu Buhari has vowed to eradicate the terror group, though a deadline he set earlier in the year for achieving the mission by December has passed.
Air Commodore Yusuf Anas of the Center for Crisis Communication admitted at the end of November: "The timeline on when to stop the insurgents from activating sleeper cells and detonating bombs into soft targets in any part of the country, especially in the front-line states, is therefore not tenable."
Last week, the United Nations Children's Fund reported that children have suffered greatly due to the ongoing conflict, with as many as 1 million youngsters being forced out of school specifically due to Boko Haram.
"Across Nigeria, Cameroon, Chad and Niger, over 2,000 schools remain closed due to the conflict — some of them for more than a year — and hundreds have been attacked, looted or set on fire," UNICEF said in its report. "In far north Cameroon, only one out of the 135 schools closed in 2014 has re-opened this year."