Christmas Pilot Helps First-Ever Multi-Season TV Show About Jesus Reach Over $6M in Investor Pledges
Christmas Pilot Helps First-Ever Multi-Season TV Show About Jesus Reach Over $6M in Investor Pledges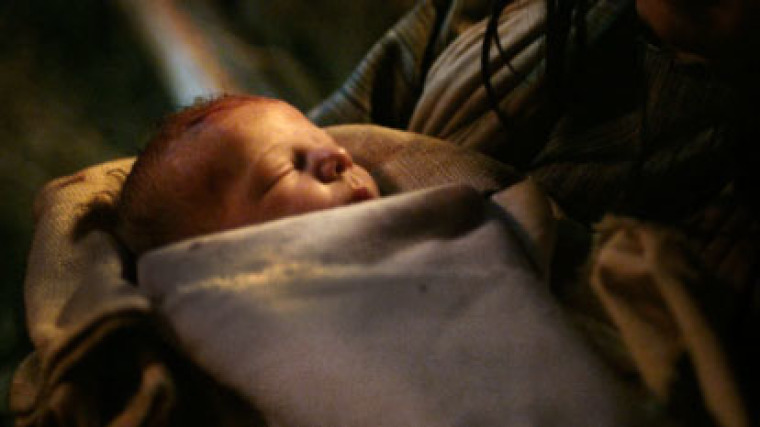 The release of a Christmas-themed pilot episode for the first-ever, multi-season TV series about the life of Jesus, "The Chosen," has helped to raise over $6 million in investor pledges for the project. 
The first episode, "The Shepherd: A Story of the First Christmas," is available for viewing on the video streaming service VidAngel. 
"It's been gratifying to see the impact the project is having, as the high number of views, shares, comments, and interest in backing us indicate that people share my desire to see the stories of Christ in the same way we watch other shows," Dallas Jenkins, director of "The Chosen," said in a statement shared with The Christian Post. 
Jenkins, who also directed "What If..." and "The Resurrection of Gavin Stone," teamed up with VidAngel to release the pilot episode.
"'The Shepherd' is the most important film I've ever made, even though it's 20 minutes long. The whole reason I made it was to provide a fresh perspective on a story we've heard countless times," Jenkins told The Christian Post in a previous interview.
The pilot episode has also made a strong impression on Christian leaders who are now rallying behind "The Chosen" project, which is expected to be eight episodes for each season.  
Ravi Zacharias, Anne Graham Lotz, Phil and Kay Robertson, Alveda King, NRB President Jerry B. Johnson, PTC President Tim Winter, and others all shared their feedback on Facebook about the "groundbreaking" series.
"My original idea in making 'The Shepherd' was simply to create a short film about the birth of Christ in a fresh way. As I shared it with friends, ministry leaders, and entertainment professionals, I kept getting the same response: 'I want more,'" Jenkins said in a statement.
"As a result, we've decided to make an entire TV show about the life of Christ through the eyes of those who encountered him called 'The Chosen.' And when I say 'we,' I mean we literally, because you can be a part of this unprecedented project."
VidAngel is an entertainment platform that helps users filter out obscene language, nudity, violence, and other mature content from movies and TV shows. It also provides original content such as "The Chosen."
Neal Harmon, CEO of VidAngel, added, "86 percent of VidAngel's users say their faith is extremely important to them.We believe passionately that the story of Jesus is must-watch, binge worthy TV for untold millions, and we also believe that thousands will catch this vision and enthusiastically support this project."
Jenkins said he wanted to partner with VidAngel because the company "has proven they're ahead of the game" when it comes to the rapidly changing streaming service industry.
"The Chosen" is still looking for pledges and has launched a campaign to gauge the public's interest in investing. To view the pilot episode or to support the project, click HERE.