Church Groups Urge Peace, 'Mutual Respect' in Sudan
Church groups have urged Sudan and South Sudan to exercise "maximum restraint" in the simmering dispute between the two over their oil rich border region.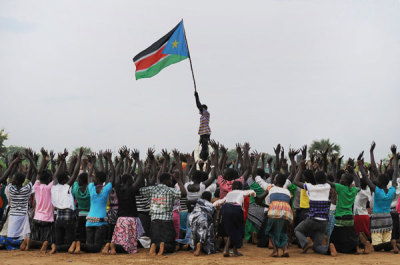 South Sudan gave way on Friday to international pressure to withdraw its forces from the Heglig oil field just over the border in Sudan.
Both nations are claiming rights over the oil rich region of Abyei, the border of which has not yet been demarcated. It is accepted internationally that the region falls within Sudanese territory.
There are fears that the dispute could turn into war between the two countries, who only made peace with each other after decades of bloody feuding in 2005.
The Comprehensive Peace Agreement signed that year led to a referendum on independence and the secession last year of South Sudan from the North.
The World Council of Churches (WCC) and the All Africa Conference of Churches (AACC) condemned the occupation of the Heglig oil field and called for an immediate ceasefire.
In a joint statement, they said: "[We] call upon both parties to exercise maximum restraint to avoid any further deterioration of the situation. We call for mutual respect of the territorial integrity of each other's state."
The WCC and AACC urged both sides to come to the negotiating table, supported by the Kenyan government and the African Union.
"War should not continue to be considered as a viable option," they said.
"Any full-blown war between Sudan and South Sudan will have security implications for the whole region and precipitate a humanitarian disaster.
"Therefore it must be avoided at all costs."