Church Leaders, Academics Reveal Divide Among Black Christians on Homosexuality
Black Church Panel at National Action Network's' 2014 Convention in NYC Takes On Various Issues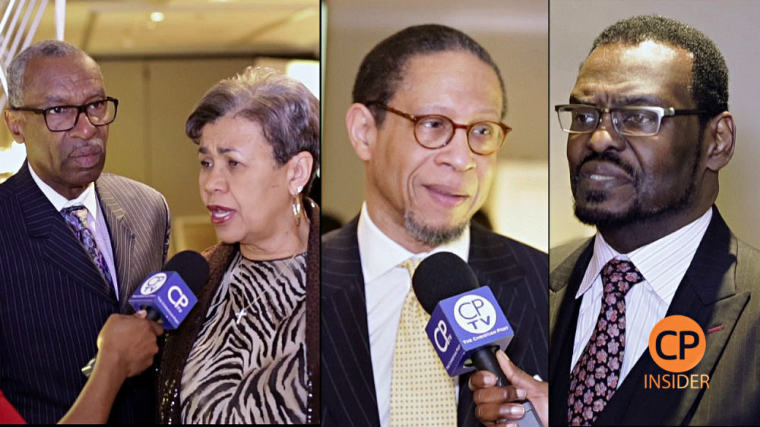 NEW YORK — A recent panel featuring prominent church and academic leaders from various states not only led to a vibrant discussion on social justice and political issues, but also affirmed a rift in attitudes among African Americans on homosexuality and same-sex marriage.
Working from the theme of "reframing the church and state debate," the panel took on matters related to civil rights, same-sex marriage and women's rights. The dominant theme, however, became the issue of same-sex marriage and the Bible's apparent "ambiguity" on homosexuality being a sin, as Dr. Obery Hendricks, professor of Biblical Interpretation at New York Theological Seminary, put it.
Research from the Religion and Public Life Project by Pew shows that support for same-sex marriage among black Protestants has increased sharply over the past few years, rising from 19 percent favorability in 2004 to 43 percent currently. A separate Pew study, published last year, revealed that 79 percent of black Protestants believe it is a sin to "engage in homosexual behavior." The diversity of opinions displayed during the Black Church Panel, as the forum was called, were reflective of such surveys.
Among participants in the panel were:
Bishop Harry Jackson, Jr., pastor of Hope Christian Church, a 3,000-member congregation in Beltsville, Maryland; a regional bishop in the Fellowship of International Churches; and presiding bishop of the International Communion of Evangelical Churches, an international network that overseas 1,000.
The Rev. Que English, pastor of Bronx Christian Fellowship in New York City and co-founder of the Bronx Clergy Criminal Justice Roundtable.
The Rev. Delman Coates, pro-same-sex marriage pastor of Mt. Ennon Baptist Church, home to more than 8,000 congregants in Clinton, Maryland; and Lt. Governor candidate running with state Democratic gubernatorial hopeful Heather R. Mizeur.
The Rev. A.R. Bernard, pastor of 30,000-plus-member Christian Cultural Center in Brooklyn, New York; president of the Council of Churches of the City of New York representing 1.5 million Protestants, Anglicans and Orthodox Christians.
The  Rev. Floyd Flake, former member of the U.S. House of Representatives and member of The Princeton Review, the Fannie Mae Foundation and the Bank of America National Advisory Board, pastors the Greater Allen A.M.E. Cathedral of New York with wife the Rev. Elaine Flake. The church is home to more than 23,000 members.
Dr. Obery Hendricks, professor of Biblical Interpretation at New York Theological Seminary; author of the popular and controversial 2006 title The Politics of Jesus: Rediscovering the True Revolutionary Nature of Jesus' Teachings and How They Have Been Corrupted; and board member of the Public Religion Research Institute.
Listen to remarks made by the listed panelists in the audio players below:
In the following CP video on post-panel responses, the Flakes, Jackson and Hendricks offer comment, including on whether they believe Christians will ever see eye-to-eye on certain issues:
The Black Church Panel unfolded April 11, 2014, at the National Action Network Convention at Sheraton Times Square Hotel in New York City.