Church of England to Ban Clergy From Wearing Skimpy Mankini, Political Clothes?
Church of England to Ban Clergy From Wearing Skimpy Mankini, Political Clothes?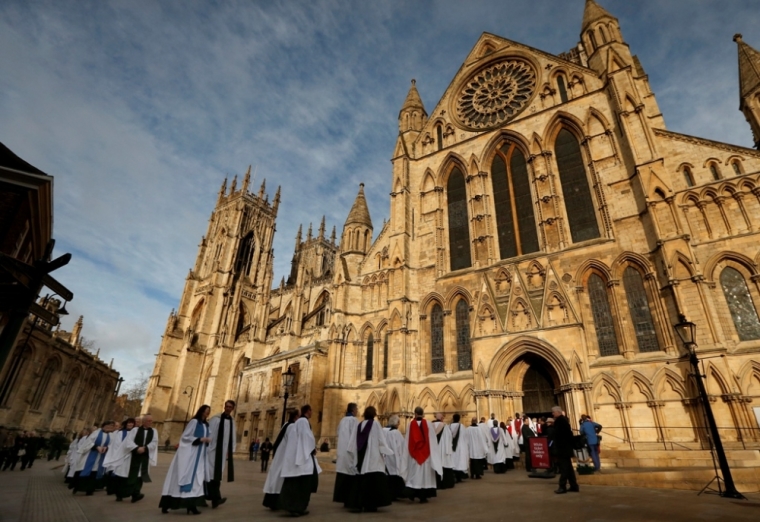 The governing body of the Church of England is expected to decide this week whether clergy should be banned from wearing clothing that is either skimpy or carries a message that indicates a departure from the denomination's doctrines, while leading a worship service.
"Where a minister adopts a form of dress other than vesture of a form specified in this canon, the form of dress so adopted must be seemly and must not be such as to be indicative of a departure from the doctrines now contained in the formularies of the Church of England," reads the text that will be taken up for approval during the General Synod this week, according to The Telegraph.
This is one of the several changes to the canon law that the decision-making body is to consider during its meeting.
"I would certainly be extremely disturbed if I saw the Bishop of Willesden celebrating the eucharist in his Tottenham t-shirt," Rev. Canon Giles Fraser, a vicar in London, was quoted as saying. "You can actually wear what you like underneath – on a hot day you don't even have to wear trousers if you are wearing your vestments properly."
He added, "The most unseemly thing I may have taken the eucharist in is a Chelsea top, but that was underneath my vestments so no-one could see it. I think the whole point about having vestments is that it stops all this stuff being an issue."
The church's law states that clergy must wear traditional clerical robes when leading communion or special services, including weddings, baptisms or funerals. However, the rules are not always followed, especially by parishes that do not want to have a traditional form of worship.
If passed, the new rule will allow churches to make their services more relevant to younger people. But "a mankini is never acceptable, it is against the doctrines of the Church of England however it is worn," Fraser said.
Explaining the use of the word "seemly" in the proposed text, a spokesman for the Church of England was quoted as saying that the Oxford English Dictionary defines it as "conforming to propriety or good taste; fitting, decorous or proper."
"In short the meaning of 'seemly' needs to be determined in the context of the particular service in question," he said. However, any overly revealing clothing or t-shirts with the French Connection "fcuk" label, for example, would definitely be seen as illegal, he explained.
Exclusive Op-eds from the Presidential Campaigns