Church of Scotland Features Transgender Christians' Stories in Booklet; Says It's Not a Theological Move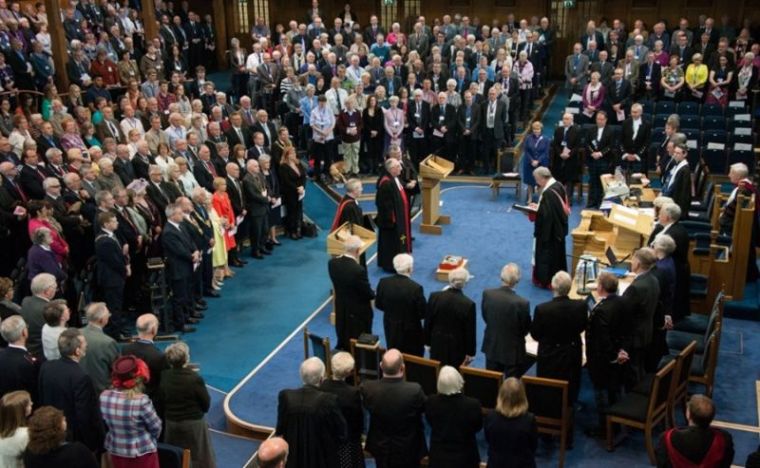 The Church of Scotland has issued a 30-page booklet showcasing the different stories of transgender or non-binary Christians, but insisted that it is not making a theological statement on the issue.
The church explained in a press release on Tuesday that the booklet, titled "Diverse Gender Identities and Pastoral Care," is supposed to be a resource to help congregations be more sensitive to the needs of the community.
The booklet features a transgender and other believers who talk about their struggles, their search for gender identity, and their relationship with God throughout their journey.
The Rev. Norman Smith, convener of the Mission and Discipleship Council of the Church of Scotland, said, "We want to help congregations support all in their communities, in the best way we can and this resource helps those who care for others do that to the best of their ability.
"It is aimed at better facilitating pastoral care at a local level by giving people the space to talk about their faith and share the impact of the Church community on their lives," Smith continued.
"It is not intended to make any kind of statement regarding the Church's wider relationship with the transgender community, nor does it provide a theological explanation or understanding of transgender issues."
He said that the church's mission continues to be to bring the Gospel to all people of Scotland.
The editors of the booklet, which has beet sent out to congregations in Scotland, explained that they "wanted to offer a space for people to share this aspect of their life's journey in their own words."
"This means that they can define themselves using the vocabulary they are comfortable with; they can share the ups and downs of this journey of identity as they have experienced them," they added.
The Church of Scotland issued an apology in 2017 for what it says is historical discrimination against lesbian and gay people, but it maintains on its website that the definition of marriage is between one man and one woman, and thus does not marry same-sex couples.
The larger Church of England has faced controversy for its direction on transgender issues. In January, the House of Bishops decided against creating a new service to celebrate a person's gender transition but advised clergy to use the church body's baptism rite to celebrate a person's gender transition.
Back in July 2017, the General Synod officially passed a motion that welcomed and affirmed transgender people to the church, with bishops reportedly working on a major "teaching document" that will also delve into the long-standing debate over same-sex marriage.
Conservative critics, such as the Global Anglican Future Conference, have accused CofE leadership of giving in to pressure to "compromise clear Christian teaching in the face of secular humanist philosophy."
"In some cases, the Gospel appears to have been watered down or even denied. Even some faithful clergy do not feel free to give clear teaching on key topics such as sexual ethics or the uniqueness of Christ," GAFCON has warned.