Hundreds of Churches Vow to Protect Immigrants Facing Deportation as Trump Presidency Looms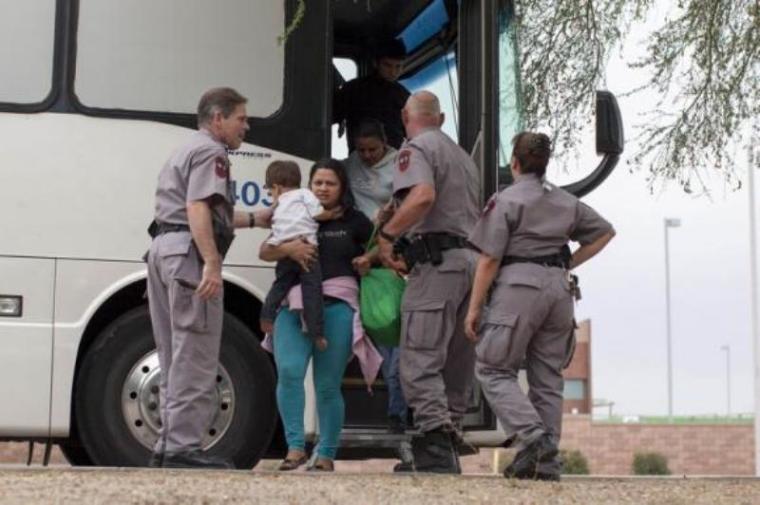 As President-elect Donald Trump gets ready to take office on Jan. 20, 2017, hundreds of churches across the country have vowed to defy deportation policy by providing sanctuary to as many of the estimated 11 million undocumented immigrants in the country as they can.
Trump's plans to deport unauthorized immigrants are more aggressive than President Barack Obama's deportation program, according to The New York Times, which deported about 400,000 unauthorized immigrants during his first term in office.
Sources told The Washington Post just before Christmas that the Department of Homeland Security has already started preparation for a series of raids aimed at deporting hundreds of families who surged across the U.S. border since the start of last year.
The raids that could begin as early as next month, are expected to be carried out nationwide by U.S. Immigration and Customs Enforcement agents and would be the first large-scale effort to deport families who fled violence in Central America, the sources said.
While more than 100,000 families with both adults and children have made the journey across the southwest border since last year, the ICE operation is expected to target only adults and children who have already been ordered removed from the United States by an immigration judge, according to the Post.
A coalition of some 300 congregations and other faith communities called the Sanctuary Movement say they plan on providing sanctuary to undocumented families because of "divine law."
"As a Christian I stand on the side of divine law and cannot remain silent as our elected leaders give into the darkness that are works to divide God's family as opposed to uniting it. I, and others like me, will continue to put our faith into action no matter what," said Rev. Adan Mairena of West Kensington Ministry, Philadelphia, Pennsylvania said in press statement on the raids.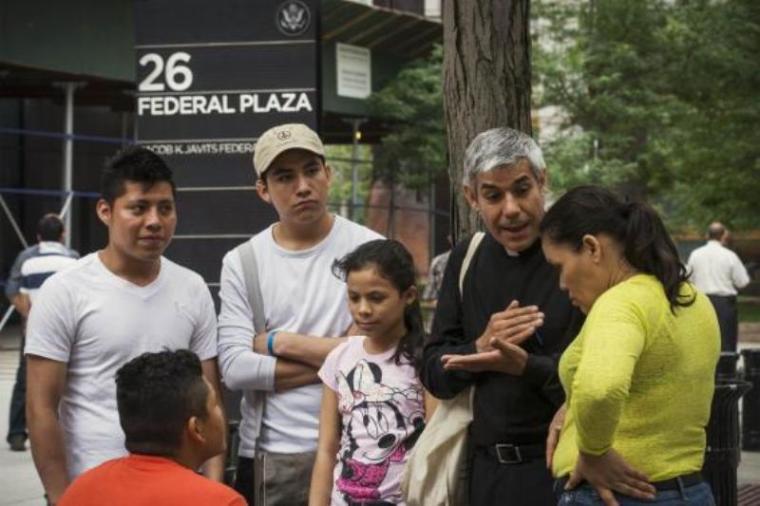 "Our elected officials cannot say 'God bless America' and at the same time deport, exclude, dehumanize, and criminalize those who come seeking refuge, in this case God's children from Central America. They are those whom Jesus called 'the least of these.' If we continue to go down this road of moral decay the consequences will be grave," added Mairena.
Rev. Alison Harrington of Southside Presbyterian Church in Tucson, Arizona, who is also part of the Sanctuary movement, said because every family is holy, Christians needed to provide undocumented immigrants with more than just prayers.
"When we heard that the Obama administration is beginning plans to round up Central American families and deport them back to the violence they have been fleeing, we couldn't help but imagine what would it have been like if the president was pharaoh in Egypt at the time of Jesus' birth when he and his family had to run from the death squads of Herod. What if he had ordered the deportation of the Holy Family?" Harrington said.
The movement has collected more than 4,000 signatures for a petition aimed at Trump and his incoming administration declaring their challenge to the New York billionaire's current posture toward undocumented immigrants.
"We find ourselves entering a new phase of U.S. history wherein the politics of fear has stoked an atmosphere of racism and xenophobia across the country. The new Administration has pledged to criminalize, detain and deport undocumented people at new levels that will tear families and communities apart," the activists agreed in the petition.
"As people of faith and people of conscience, we will take civil initiative out of our moral obligation to embody principles of human rights and dignity, and resist any harmful and unjust policy proposals that further undermine due process and lead to racial profiling and discrimination," they said.
"By signing this pledge, we are dedicating ourselves to educate and activate our congregations, to amplify and respond to the voices of immigrant leaders, and to speak out against the discrimination of any and all marginalized people. We are ready to open the doors of our sacred spaces and accompany those facing deportation and discrimination," they further added.