Churches Shocked to Find Graffiti That Says 'Crucify' Those Who Vote Against Gay Marriage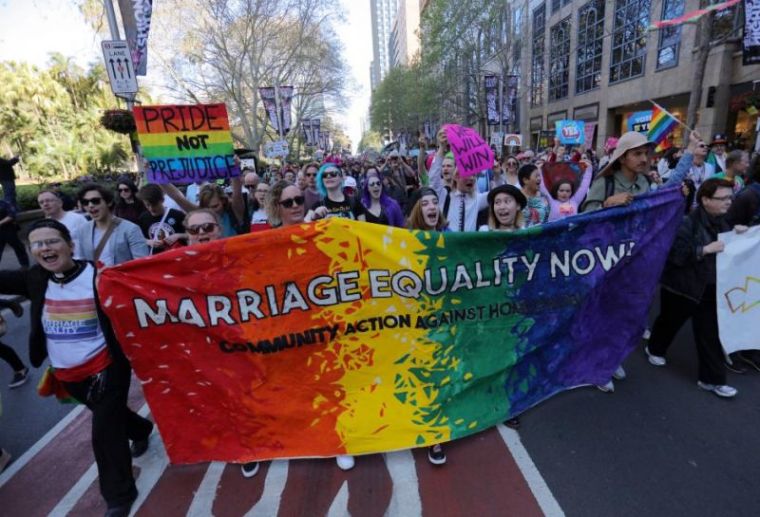 At least two churches in Australia have been spray-painted over the weekend with graffiti that says "crucify No voters," referring to those who vote against gay marriage in the country's postal vote survey. 
Drew Mellor, head pastor of Glen Waverley Anglican Church in Melbourne, revealed that even though he has not told his parishioners how to vote on the issue, his church has been vandalized with signs such as "Vote Yes, bash bigots," according to Daily Mail Australia.
Nazi swastikas have also been sprayed with an equal sign next to a cross.
"That's very unsettling for some of our older members of our church this morning," Mellor said on Sunday.
"Some asked, 'Does that mean we're going to be bashed?'"
The pastor rejected the idea that Christians who don't agree with society's views on issues are hostile to people.
"It conveys a message that as a Christian church we are intolerant," he noted.
Mellor added that while he opposes gay marriage, his parish welcomes gay members.
"We certainly have ministry with, long connections with people that would align themselves ... personally with the gay community," he explained.
"We wouldn't conduct a marriage service for a gay couple ... nor would we exclude anyone if they happen to be a gay couple in a marriage relationship."
Mellor said in further comments to The Australian that he does not want to see the issue divide Australians.
"We have connections with people in communities, both as individuals and staff members with friends that align themselves as gay. We respectfully hold a view that the church leadership hopes to sit alongside people with different views. We never said we expected members to hold a particular view," he explained.
Waverley Baptist Church, at nearby Wheelers Hill, was also reportedly tagged with signs reading "crucify No voters" over the weekend.
David O'Brien, the senior pastor, said that the graffiti was "disturbing and concerning."
"It was a shock. I really couldn't take it seriously," O'Brien said.
"Some people blame religion and wish to have some measure of payback for what is perceived to have been slights in the past.
"It also shows we live in an era where tolerance is lessening, which is a sadness and a great tragedy of our age."
In September, an evangelical church in Brisbane was even threatened with being set on fire for posting a billboard defending the definition of marriage as a union between one man and one woman.
Bellbowrie Community Church Senior Pastor John Gill said at the time that the church has received "physically threatening" and "scary" messages online.
"One of the comments, for example, was a suggestion that people bring petrol down and set the church on fire," Gill revealed.
The Anglican Diocese of Sydney has donated $780,000 (A$1 million) to defend traditional marriage, warning of "irreparable consequences" should the country choose to legalize gay marriage.
Archbishop Glenn Davies said in his presidential address last week:
"I believe that a change in the definition of marriage is unwarranted, not just because it is in opposition to the teaching of Scripture and our Lord himself in Matthew 19, but because I believe marriage, traditionally understood as a union of one man and one woman, is a positive good for our society, where marriage and the procreation of children are bound together as the foundational fabric of our society, notwithstanding the sad reality that not all married couples are able to conceive."
He also warned of "irreparable consequences for our society, for our freedom of speech, our freedom of conscience and freedom of religion" if the definition of marriage changes.