Churches unite Rwanda genocide victims and killers to empower communities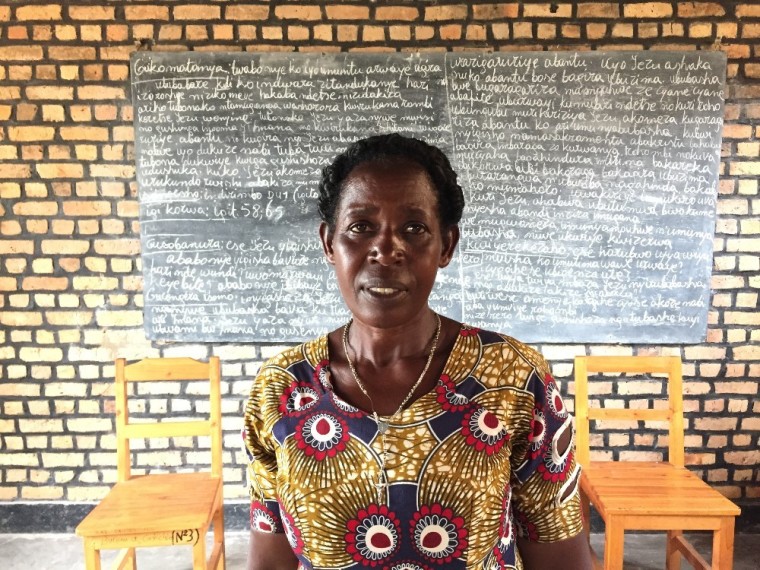 I know what I did was sin
Among the genocide perpetrators involved in the "Peace Warriors" group is a man named Boniface. Boniface stood up and admitted to reporters that he was among the Hutus incited to carry out heinous crimes against their fellow brothers and sisters in Christ, who they were driven to believe were the enemy of the state.
"The fifth commandment among the Ten Commandments of God says that you will never kill a human being," he explained. "I know that God has created a human being in His image. I know that killing a human being is like putting a finger in the eye of God. I was told that when I killed the image of God, I have killed myself."
Before the genocide in 1990, a propaganda newspaper promoted something called "the Hutu Ten Commandments." It was basically a list of commandments that incited the Hutus' hatred of the Tutsis saying that those who supported or befriended Tutsis would be considered traitors.
But such a document conflicts with the real teachings of the Gospel. Boniface decided to humble himself before God and ask God and the one he wronged for forgiveness from the bottom of his heart.
"[I] pray that I will never sin again against my God," he said. "I can't say that I am a perfect person today but that sin of killing the image of God, I pray that sin will never happen again in my life. I am ready to follow those spiritual leaders that God ... gave us."
'So many people were killed in our churches'
On top of the Rwandan government's initiative to let many genocide perpetrators out of jail in order for them to go to their communities to seek forgiveness through local Gacaca courts, the Catholic Church leaders in Rwanda launched their own initiative for people to go beyond the forgiveness given to them by the local jurisdictions.
The church desired to promote true forgiveness at more than just the societal level. The church wanted reconciliation at the personal level between individuals to ensure that they are reconnected.
Leaders of the church selected community reconciliation facilitators within the churches. The leaders were trained and given orientation to help facilitate that process in their communities.
Along with facilitator Vestine, parish priest Jean Bosco played a central role in helping educate the victims and perpetrators in Rugango about what the Bible actually says.
"So many people were killed in our churches. So as a church, it was shocking and astonishing to see that," Bosco said. "People no longer respected places of worship and that was where more people were being killed. So as faith leaders, we decided to think of a way that we can help lead the country in a different direction because we had lost so many of our brothers and sisters.
"That is why we thought about bringing Christians together and how they can bring together those who are perpetrators and those who are victims to join them together with the Word of God. So we took the Word of God to prisons and to communities where victims and survivors were. We took the Word of God everywhere."
It took about 23 years for the Rugango parish to establish reconciliation classes and groups like "Peace Warriors." Bosco said that is because the hearts of Rwandans were "really broken."
"Something of the genocide magnitude is not something that you can just wake up from and say, 'Hey, let's forgive and ask for forgiveness.' It took a while," Vestine noted. "They needed sufficient time for [healing] to take place and for people to believe that it was possible to forgive and ask for forgiveness."