Ciara Suing Rapper Ex-Fiance Future for Defamation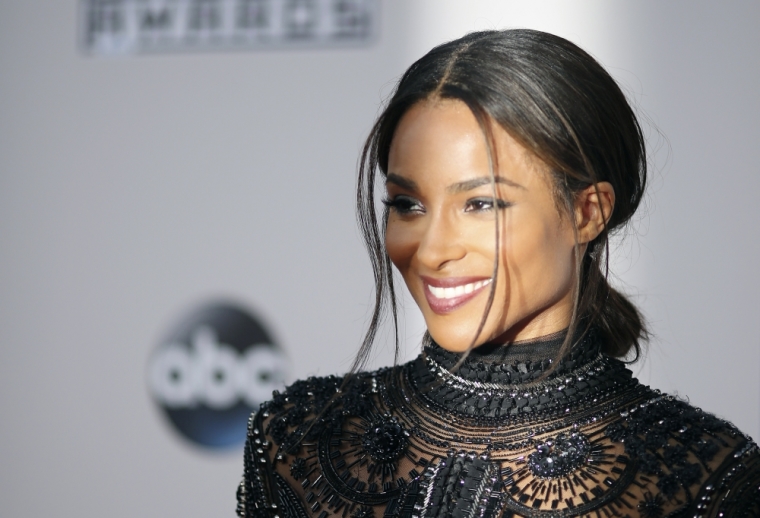 Ciara Harris believes her ex-fiance and rapper Future has marred her public reputation. Now the R&B singer is suing him.
In the lawsuit obtained by the New York Daily News, Ciara, 30, says Future, who was born as Nayvadius DeMun Wilburn, publicly lied about paying $15,000 in child support and never seeing his child.
"Defendant has never paid the plaintiff '15k a month' for child support ever, but he made this statement deliberately to cast the plaintiff in a negative and disparaging light," the lawsuit states.
While Future has claimed Ciara's controlling nature has kept him from seeing his child, the singer said she has offered him multiple opportunities and he has done so 19 different times in 13 months.
"Some of those occasions spanned several days. (Ciara) has gone out of her way to bring the minor child to Georgia to spend time with the defendant," the lawsuit states. "(Ciara) has never withheld the minor child from defendant and has offered numerous dates for visitation that the defendant has declined. Plaintiff's name, professional reputation, reputation as a good mother and brand have been significantly injured."
Despite her differences with the rapper, Ciara has been vocal about how much of a blessing their shared son is in her life.
"Honestly, I feel like everything in life happens for a reason and my son has been the greatest gift that God has given me in my life and been the most game-changing thing that's happened to my life, in a necessary way," she said on Power 105.1 FM's syndicated radio show "The Breakfast Club" earlier this year.
According to the entertainer, she has already taught her son to praise Jesus.
"The other day we were saying, 'Thank you, Jesus' and I would say, 'Say, thank you!' And he would say, 'Tank you!' I'd say, 'Je-sus' and he'd say, 'Yee-yus,'" she previously told People about her son. "It is so sweet!"
Although she only has one son, some believed the singer was also carrying another child by her boyfriend and Seattle Seahawks player Russell Wilson last year. The singer called in to the nationally syndicated "Russ Parr Morning Show" where she addressed pregnancy rumors started by fans who noticed that her normally slim figure was a little thicker around the mid-section.
Since some believed this was evidence of pregnancy, Ciara decided to respond by saying, "Of course not!"
"You know, it's so funny, I might have had a cheeseburger a little too close to showtime. What's funny is that I've learned, after pregnancy, your body changes differently," she said on the radio show. "Listen, I can have a salad and it'll be like 'aww junk!' [My stomach] was not that big, they exaggerated that. I'm not carrying anything in my belly but good food."
Still, the singer has spoken about having children with the Seattle Seahawks' Wilson in the future.
"I definitely [want more kids], yes. [Russell and I] discuss a lot of things … a lot of good things," she previously told People.