Ciara Teaches Son 'Jesus Loves Me' Hymn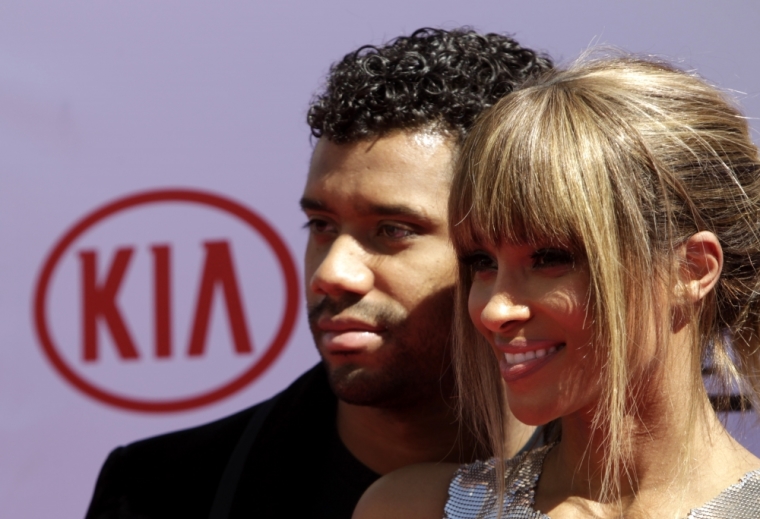 Singer Ciara's 2-year-old son knows how to sing the ABC's, but the toddler also knows how to sing songs of praise to Jesus Christ.
In an Instagram video Ciara posted on Sunday, her son, Future Zahir Wilburn, is seen strumming on a toy guitar while singing his ABC's before his mother prompts him to change his tune.
"What about the Jesus song," the 31-year-old singer who's married to Seattle Seahawks quarterback Russell Wilson asked.
Her son began to belt out the "Jesus Loves Me" hymn by William Batchelder Bradbury. After Ciara decided to join him in the song, it wasn't long before the toddler's attention was diverted to something else. 
Ciara, who is expecting her first child with her husband, has been vocal about teaching her son about Jesus since last year. She previously told People magazine that she was teaching her son to praise Jesus at an early age.
"The other day we were saying, 'Thank you, Jesus' and I would say, 'Say, thank you!' and he would say, 'Tank you!' I'd say, 'Je-sus' and he'd say, 'Yee-yus,'" she told People magazine. "It is so sweet!"
Ciara shares her son with the 32-year-old rapper named Future, and spoke about not being too excited about the possibilities of him becoming an entertainer when he grows up. Still, she insists that she will support him no matter what his dreams are.
"I'll support him with whatever his heart desires as long as it's something positive and productive. My mom was hesitant about me being in music but she gave me room to figure it out. It's important to allow your kids to pursue their dreams," she previously told the U.K. newspaper Metro. "You don't want someone to wish they could have achieved something but were forced to do something else. But show business is a tough world. Ideally I wouldn't want him to do it but if his heart desires it then I'll support him."
Ciara has been publicly vocalizing some of her spiritual beliefs recently and previously spoke about her son being a gift from God.
"Honestly, I feel like everything in life happens for a reason and my son has been the greatest gift that God has given me in my life and been the most game-changing thing that's happened to my life, in a necessary way," she said on Power 105.1 FM's syndicated radio show, "The Breakfast Club" last year.