City Harvest Church Reveals Japan Earthquake Victims Warned on Facebook About Pastor Kong Hee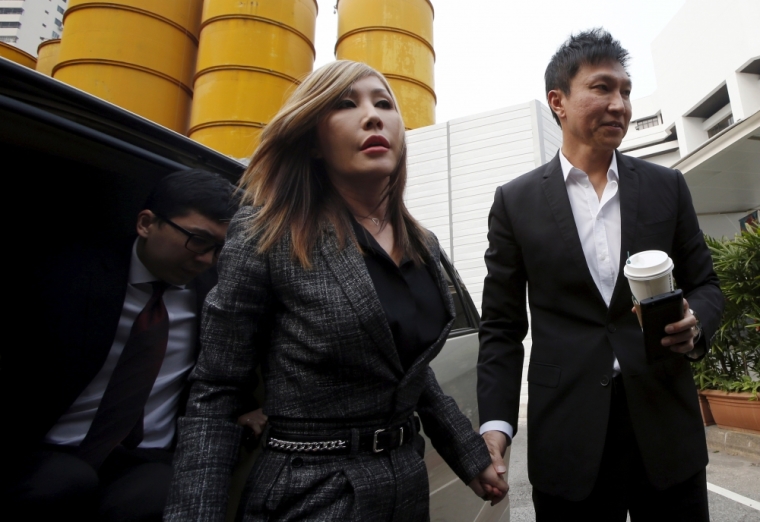 Singapore's City Harvest Church Missions Director Pastor Bobby Chaw has just discoverd that people in Japan received a warning on Facebook about prison-facing Pastor Kong Hee despite the fact that he was in the country to help with relief work for earthquake victims.
Kong, who is the CHC founder, has been posting updates about relief work amidst the humanitarian tragedy in Japan following the earthquake and aftershocks in April.
The pastor is also facing an eight-year prison sentence back home in Singapore, pending appeal, for misusing millions of dollars in church donations for the popstar career of his wife and fellow CHC pastor Sun Ho.
Chaw wrote in a message on Sunday:
"Last week, a few people sent me a link to a Facebook post by a Singaporean diplomat who 'warned' the Japanese people against Pastor Kong, despite all that we were doing for Japan. Immediately, Luke 7:35 came to mind. ... 'But wisdom is justified by all her children.' The amplified Bible says, 'Yet wisdom is vindicated and shown to be right by all her children [by the lifestyle, moral character, and good deeds of her followers.]"
He added that CHC will continue to "share the love of God to the broken and wounded," and vowed that it will not be "distracted or discouraged by unnecessary comments."
Chaw did not share more specifics about the warning regarding Kong, though the megachurch pastor's case has stretched out for years in Singapore's courts.
Kong, along with five other CHC members, were convicted back in October 2015 of having misused $35-million in church donations, with Kong being handed the harshest prison sentence of eight years.
The CHC founder has denied all accusations, however, and has vowed to fight both the conviction and the eight-year sentence — although the prosecution in the case has also filed an appeal, asking that his sentence be extended.
Kong and Ho have been traveling throughout different Asian countries in 2016, focusing on leading ministry and healing services. Kong preached in Japan just weeks before the major earthquake in April hit, and said the heavily atheistic country is "hungry" for Jesus Christ.
The 6.5-magnitude earthquake on April 14 and the powerful aftershocks killed at least 48 people and injured another 1,200 across the country, causing widespread damage.
Kong announced that several CHC teams and affiliates are helping with disaster relief efforts, from providing basic necessities to people, to helping with the restoration of destroyed churches.
"Thank you, guys, for working so hard for the Lord Jesus Christ in Japan. We are so grateful and proud of you. Everyone here in CHC Singapore and the Harvest family of churches everywhere are praying for you. Be strong in the Lord and in the power of His might," the CHC founder told relief teams last week.
In his latest update on the recovery efforts, Chaw said CHC's mission is to "find a hurt and heal it."
"It is our right and our privilege as CHC to go on missions, to bring humanitarian aid and also to share the love of Jesus Christ to those who have lost homes and hope. It is our mission to love people fervently, and that is one of the things we do best," he wrote, praising the CHC relief teams for continuing to help despite significant dangers in the face of sizeable aftershocks.