City Harvest Megachurch Sees Off Pastor Kong Hee to Prison, Vows to Carry on Following 'Trauma'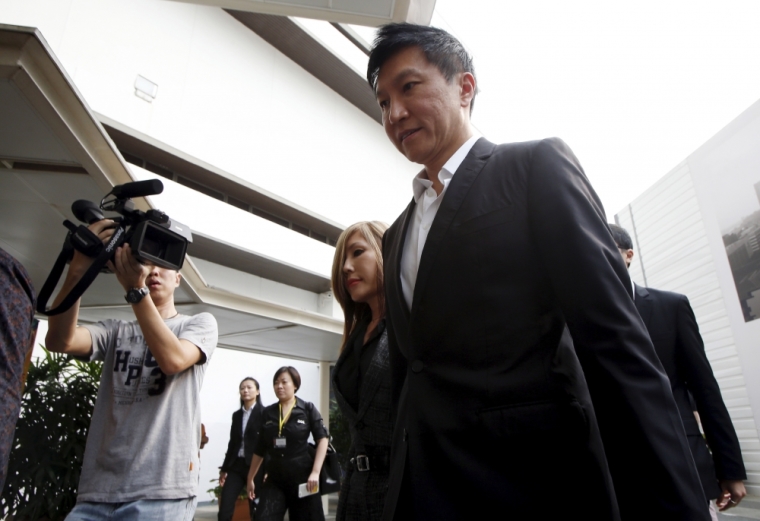 Singapore's City Harvest Church, one of the nation's largest megachurches, has vowed to carry on following God's purpose as its founder and senior pastor, Kong Hee, began his three-and-a-half year prison sentence on Friday.
"Being the man of God, he is not perfect, but I choose to embrace the humanity in him — his strengths, his weaknesses, his flaws and mistakes. At the same time, I choose to love and honor him for the calling God has placed upon his life and for the fact that he was called — and is still called — to be our senior pastor," said CHC's Chinese interpreter, Chiong Xiao Ting, in a report for City News on Friday.
Kong, along with pastor Tan Ye Peng, former board member John Lam, and former finance managers Serina Wee and Sharon Tan were found guilty and convicted in 2015 of misusing close to $35 million in church funds for the popstar career of Kong's wife and fellow CHC pastor, Sun Ho.
The accused argued in defense of their innocence and insisted that the money was used as part of CHC's efforts to spread the Gospel through Ho's music, and though in April they saw their prison time reduced, the Singapore High Court refused to overturn the guilty verdicts.
The City News report featured several testimonies from people who worked alongside Kong, or were touched by his preaching, with church members vowing to carry on despite the trauma of the past seven years of court trials.
"The seven-year-long case was probably the most traumatic event that the church had experienced corporately," said Sharmaine Loh, 31, a clinical psychologist.
"Firstly, I grieve for those who have left the church as a result of confusion, disillusion and hard feelings. As for those who have stayed, many are weary and have just been waiting for the whole case to end," Loh said.
"Apart from the turmoil each member struggles with internally, we've also had to deal with external pressure in the form of questions, outright judgment and insults from the public, colleagues, friends and family members," she added.
Loh admitted that the court case has been "a very painful and trying season for us as a church," and prayed "that God will bind our wounds and bring reconciliation to the church."
Foo Chay Yeow, 27, a full-time tutor, said that he cannot blame church members who have decided to leave because of the scandal.
"I honestly cannot fault those who have chosen to leave; they have the right to feel discouraged and cheated. The church may not have meant for things to happen that way but I think there should have been greater accountability," Foo said.
"We had chosen to identify with the church's direction, so the church could have trusted us more by disclosing the way they were doing things."
Still, he urged those who remained to band together, and said that a positive outcome of the trials has been that CHC is now "more centered on the foundation of love and is less legalistic than before."
Karen Yeow, a financial consultant in her 40s and long-time CHC member, said that despite everything that has happened, the church must move on.
"We must carry on with our lives. Then the church can carry on. This is the time to strengthen ourselves and stand in the gap to support the leadership and one another. We encourage ourselves in the Lord and trust that all things work for good for those who love Him."
The Straits Times reported on Friday that the five guilty CHC church leaders are now serving their time at Changi Prison, and will apparently be allowed to attend chapel services organized by other churches, but not those held by CHC.
"With good conduct, Kong Hee like the others, could earn a one-third remission, on his jail sentence. This could see his prison term cut to 28 months. He may even qualify for home detention for the tail end of his jail term, and effectively serve two years in jail," the article said.