Cleveland Cavaliers Coach Latest in NBA to Talk About Jesus and Criticisms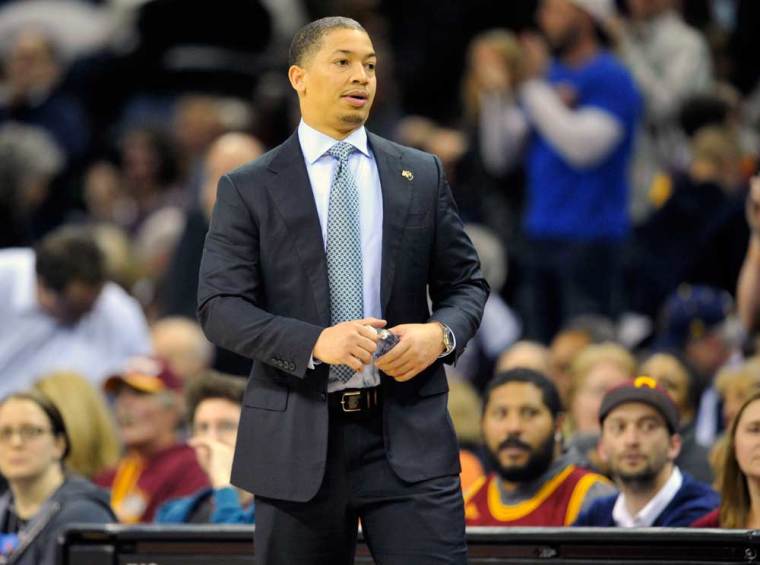 Cleveland Cavaliers coach Tyronn Lue is not worried about the speculation that he schemed behind the scenes to get the position of head coach, saying that people spoke negatively even about Jesus so he doesnt expect to be an exception.
After former coach David Blatt was fired in the middle of the season last month, Lue took over the Cavs' head coaching position. However, with his new position came rumors and criticism.
"Look, they ridiculed Jesus Christ, so I'm certainly no exception. I don't care what's being said," Lue told Cleveland.com. "I know how loyal I was to Coach Blatt, and the people that know me understand that. I have no control over what people think. I have a job to do and I'm going to do my best.
Since he has heard criticism about himself possibly scheming to get the job, Lue is dispelling the myths concerning the matter.
"Me and Blatt are cool. We've spoken a few times since [he was let go]. I texted him a few days ago, so it's not what people want to think," he said. "To say I was doing things behind the scenes to get this job is crazy. This job? A team that's in first place? Come on."
Lebron James, the 31-year-old Cavs forward, has also exalted the name of Jesus Christ when he suffered trying times during this basketball season. In a Dec. 4 game against the New Orleans Pelicans, James worked hard to score a season high 37 points in his team's 114-108 overtime loss.
While some questioned if the return of the team's then injured guards Iman Shumpert and Kyrie Irving would be a solution to some of the Cavaliers' problems, James used the name of Jesus Christ to quell those questions.
"I hope we don't think that way. It's never that way," James said, in a previous Cleveland.com report.
"When you get your guys back, you prepare just as you prepare before. There's only one guy ever in the world that everything will be all right when he comes back and that's Jesus Christ. Other than that, you can't bank on nobody being OK."
For Los Angeles Lakers rookie guard D'Angelo Russell, knowing that people like James and Jesus suffered from criticism gives him comfort when facing his public scrutiny. While his shooting has been inconsistent after transitioning from a starter to bench player, Russell brushed off his critics by saying, "LeBron gets criticized. Jesus still gets criticized," according to the Los Angeles Times.
"Anytime anybody says anything bad about me, that means I've got to work," he said in a Times report last month. "LeBron [James] still gets criticism. Jesus still gets criticized."