Clint Eastwood's 'Sully' Movie Showcases Miracles That Took Place After Flight Crash (Interview)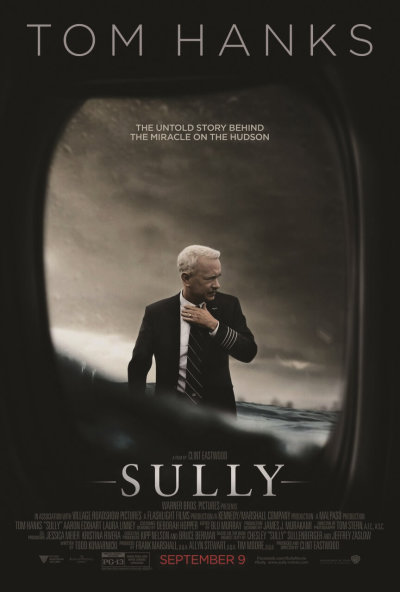 Oscar-winning director Clint Eastwood in collaboration with Warner Bros. Pictures' and Village Roadshow Pictures' released "Sully" this weekend, and screenwriter Todd Komarnicki says the miracles of that day extended beyond the legendary landing of US Airways Flight 1549 on the Hudson River.
"Sully" stars Oscar winner Tom Hanks as Captain Chesley Sullenberger (Sully), Aaron Eckhart as Sully's co-pilot, Jeff Skiles, and Oscar nominee Laura Linney as Sully's wife, Lorrie Sullenberger.
Komarnicki based the screenplay off of Captain Sully's autobiography Highest Duty. The book and movie detail January 15, 2009, the day the world witnessed the "Miracle on the Hudson" when Captain Sully glided his disabled plane onto the waters of the Hudson River on a cold winter day saving the lives of all 155 aboard. However, although Sully was being heralded a hero by the public and the media for his unprecedented aviation skills, an investigation in the days that followed threatened to destroy his reputation and his career.
"Sully" the film takes viewers on a thrilling journey of hope and the miraculous as one man's heroism brings out the hero of all those involved from the passengers, the flight crew and the rescue crew.
The following is an edited transcript with "Sully" screenwriter Komarnicki in which he shares what he thinks the real miracles were after the plane landed on the Hudson.
The Christian Post: Many people consider what happened that day on the Hudson a miracle, as a man of faith and the writer of this spectacular film, what would you say to that?
Komarnicki: It was miraculous in so many ways. It is hard to recount and I am sure in many ways we cannot see. It was deeply human as well, every human being involved, from Sully to the last scuba cop, from the air traffic controller to a frightened passenger, all pulled in the same direction. All aimed to rescue and save, all found it within themselves their finest, bravest self. That's the beauty of what happened, people remembered how to love and serve, because it is written on the heart of all of us. So no matter what anyone involved in that shocking day believes, they all gave us something to believe in.
CP: Leaving the movie theater I felt a sense of hope and inspiration, what is your goal for this film?
Komarnicki: My hope for this film is that people will leave thinking, "Where's my Sully moment? How can I rescue those in need around me?"
We live in a world in crisis and we also have the remedy so close at hand, ourselves. I also want folks to appreciate every single second of being alive. Life is so precarious and we need to treasure every instant. One of my favorite quotes is by Frederick Buechner, "Pay attention to your life, all moments are key moments." So true!
CP: I enjoyed that the value of human life was emphasized in the film as Sully stressed the importance of saving the 155 souls on board, why was that important for you to highlight in the film?
Komarnicki: Every life saved, saved generations to come. If one person had perished on that day, there would be no movie. This is about a total success! Good news, light and love and excellence and integrity and grace win, and when we watch the film and realize that all the "passengers" around us in the movie theatre are just as beautifully made and loved as we are, then we see that we have been entrusted with protecting the lives of our fellow men and women.
For more information visit Sully-movie.com