Cliven Bundy Ranch: Rancher Claims God 'Called' Him to Standoff, Possibly Engage in 'Civil War'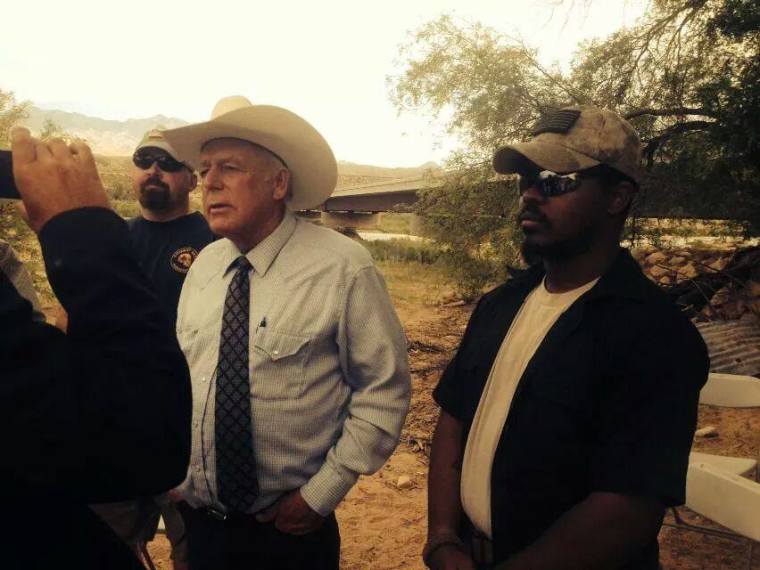 Cliven Bundy, a Nevada rancher who led a standoff against the government, said recently that the battle was more than man versus man, but was a spiritual battle between good and evil.
"The Lord told me … if [the local sheriff doesn't] take away these arms from federal agents, we the people will have to face these arms in a civil war. He said, 'This is your chance to straighten this thing up,'" Bundy told a crowd gathered at an Independent American Part in St. George, Utah on Saturday.
"If the standoff with the Bundys was wrong, would the Lord have been with us? Could those people that stood [with me] without fear and went through that spiritual experience have done that without the Lord being there? No, they couldn't," Bundy said.
In April, things between Bundy and the United States government came to a head. Bundy had not paid his grazing fees for 20 years, refusing to recognizing the authority of the government. Representatives from the Bureau of Land Management, as well as local officials, moved in on the ranch and impounded 380 head of cattle in an effort to collect the grazing fees from Bundy and other ranchers.
Armed self-proclaimed militiamen joined with Bundy and argued that they should be able to graze their cattle wherever, whenever since the land was not privately owned. The ranchers and government officials wound up in an armed standoff.
"We the people in this area have nothing to fear," Bundy said during the standoff. "We can carry our weapons if we like because we have Second Amendment rights, and those are God-given rights. Those Second Amendment rights are our rights. Today, we have been confirmed by our Creator that we do not have to be afraid. This is His battle. This is His battle."
Clark County Sheriff Douglas Gillespie helped negotiate a deal between Bundy and the BLM, bringing things to a close on April 12. However, his role has been brought into question by the BLM and by Bundy, who both believe that Gillespie exaggerated his actions and facts about that negotiation.
"The Gold Butte allotment will be reopened to the public," Gillespie said, according to the Las Vegas Review-Journal. "And BLM will be removing their assets here in Clark County. What I would hope to sit down with you and talk about is how that is facilitated in a safe way. We may not have always agreed, but we have been respectful of each other's opinion and to the process."
Bundy claimed that April 12 was a day of victory in the battle against the government. He and his family kept the public updated online and through TV appearances. They frequently cited their faith and noted that they were fasting and praying before making the decision to go against the government officials and take back the impounded cattle.
"Praying is something my family does multiple times a day!" Bundy's Facebook page noted on April 23, after the standoff was over. "We find strength and courage through faith in our heavenly Father. We pray for our enemies, that their hearts will be softened and we pray for those who do not understand that their eyes will be opened."
The BLM has said that it will continue "aggressively" pursuing the case against Bundy.
"There is an ongoing investigation and we are working diligently to ensure that those who broke the law are held accountable," BLM said in a statement.