CNN's 'Finding Jesus: Faith, Fact, Forgery' Premieres First Look (Video)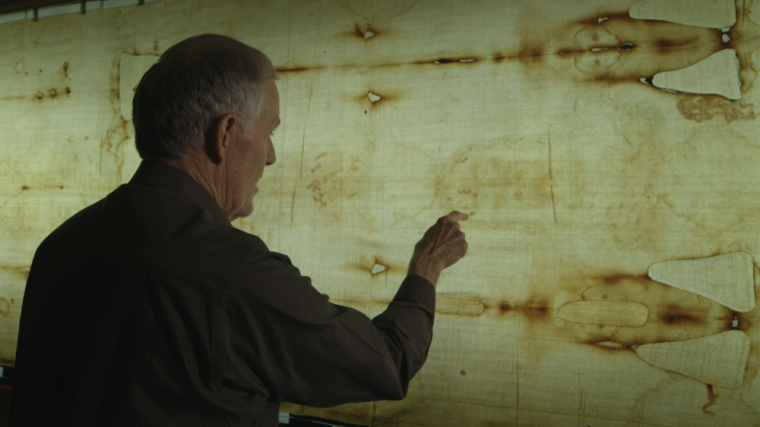 CNN will launch a new investigative series beginning March 1 about the life and death of Jesus of Nazareth.
"Finding Jesus: Faith, Fact, Forgery" explores mysteries of the Bible by investigating science and archaeology in order to dispel myths and reaffirm facts about Christianity. The six-part series will closely assess poignant moments in history such as the crucifixion and resurrection of Jesus.
The first investigation takes a look at the Shroud of Turin which is believed by some experts to be the cloth used as Jesus' burial wrap after his crucifixion. Viewers will also see the exploration of notable Gospel characters including Mary Magdalene, Judas and John the Baptist.
Expert commentary will feature the likes of Ivy-league academics from Yale, Harvard, Princeton and Oxford universities who will provide theological insight. They include Erwin MacManus, senior pastor of MOSAIC Los Angeles and Rev. Paul Raushenbush, executive religion editor of The Huffington Post.
Award-winning journalist and filmmaker David Gibson, who co-authored Finding Jesus along with Michael Mckinley, the book that inspired the CNN series, will also be featured.
The series comes amid a growing consumer appetite for faith-based films and television.
Last year, acclaimed actress and producer Roma Downey and Mark Burnett's "The Bible" miniseries reportedly became one of the "most watched" TV programs after drawing in a cumulative 50 million viewers. The 10-part miniseries scored a nod for three Primetime Emmy Awards.
"I think the Christian market of the film and television industry is very important," said Casimir Spencer, a Hollywood publicist who is working on "Finding Jesus."
"There are so many stories to tell regarding the Christian experience and the many different sub-cultures that exist within it," said Spencer. "I also think those who are not Christians can benefit from these stories as well. As humans, I think we are all inspired by stories of faith, hope, love and perseverance. These are qualities that help replenish the human spirit regardless of its attachment or non-attachment to organized religion."
"Finding Jesus" premieres via CNN on Sunday, March 1 at 9 p.m. ET.