'Coat of Many Colors' Star Says Role Taught Her 'There's Nothing More Powerful Than Love'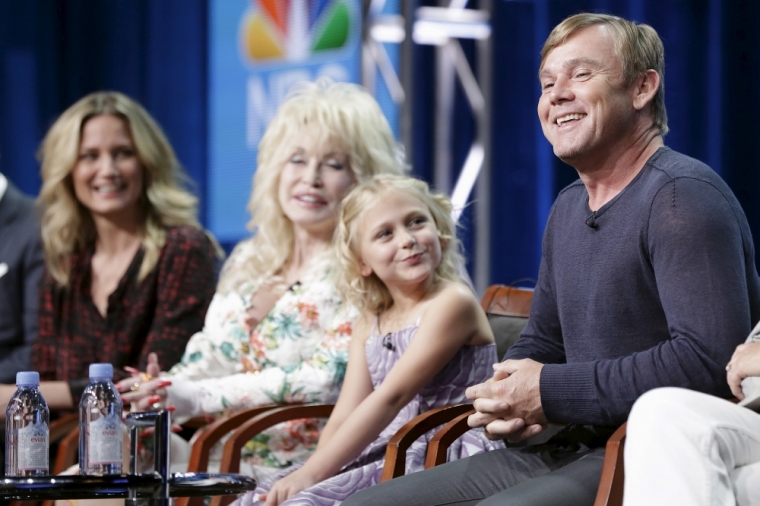 Alongside Nettles was 8-year-old, Alyvia Alyn Lind who played a young Dolly. Lind's infectious character and convincing role as the country hero was surely meant to keep people's eyes glued to the screen.
"She's such a legend and it's such an honor that I get to play her," Lind told CP.
Not being on set didn't stop Dolly from being hands on. She watched scenes daily and left handwritten notes of appreciation for all of the actors. Lind explains how delighted she was to hear from Dolly regularly on her progress.
"Getting to play her was kind of harder because you're not going to work and creating somebody, you're going to work and your being somebody. So it's a little more pressure. But getting notes from Dolly made me feel great and made me feel like I was getting her down," she noted.
Lind, both onscreen and off, has an explosive personality that might skyrocket her into mega superstardom just like Dolly.
"Me and Dolly are very very very similar. We're both feisty, were both pretty sassy, but we both love our careers and we're both very connected to our families," the young actress proclaimed.
"Coat of Many Colors" does not only introduce the world to Dolly's family but also to one of her closes friends, Judy Ogle.
Lind maintained that she enjoyed her time on set because the film features many children including the actress that played Ogle, who is now one of her best friends.
Ogle's character comes to the forefront of the movie after a young Dolly is bullied for proudly wearing the infamous multi-colored coat that her mother made her. Ogle comes to Dolly's defense and fights the bullies off, and Dolly are still friends to this day, 60 years later.
The NBC TV movie "Coat of Many Colors" airs at 9 p.m. EST Dec. 10. For more information visit nbc.com
jeannie.law@christianpost.com