'Coat of Many Colors' Star Says Role Taught Her 'There's Nothing More Powerful Than Love'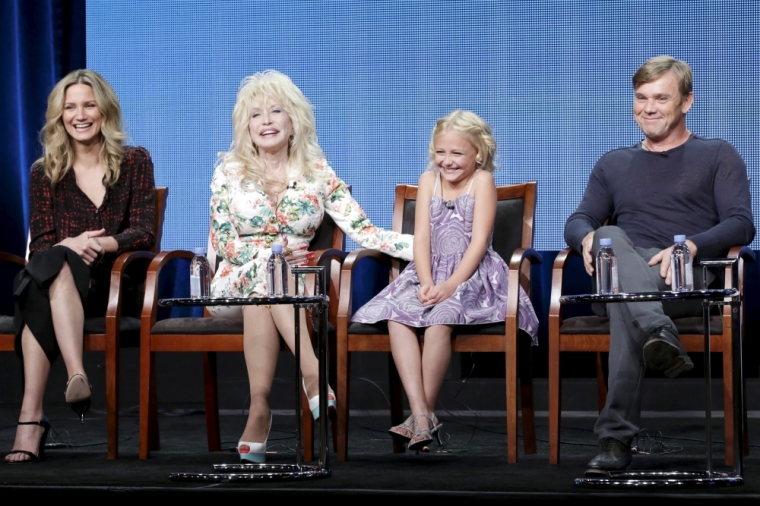 The actress said it shocked her to learn how much Christianity played a role in the Parton family.
"I did know that faith was big in her family for her, but I didn't know that her grandfather was an actual pastor. So to learn that and be able to see how much of a role that faith played in their family, how important it was in their everyday lives. ... That [faith] was a big part of their music,' Nettles emphasized.
"I think the one thing that I did not know about Dolly and her life was the connection [she had] to her calling," Nettles revealed. "I think that we each in our lives have different callings and the sacredness that we bring to them depends on who we are as individuals. But to see how her and her family's faith not only inspired but guided her calling was something that I did not know."
From a young age Dolly was very clear on what she was "called" to do in life, she said.
"As we grow up we get clouded, but Dolly was aware from the beginning," Nettles asserted. "There's a line in the movie where she says: 'When I grow up I'm going to be a big star. If I can hold God's attention, I can hold the whole world!' And I think it's such a lesson for everybody because we all hold God's attention, and if we had the bravery like this little girl did, imagine what we can change."
"Coat of Many Colors" was written by respected Christian writer Pamela K. Long and it was her job to portray the Parton family the way Dolly wanted the world to remember them.
"For years I have wanted to make a movie based on a song that tells a true story from my childhood and also shows my family in a good light.," Dolly told CP and other media outlets in a letter she penned ahead of Monday's press event for the film.
"I am very proud of my family and wanted to show how love and faith can carry us through any hardships in life. And believe me, we've had plenty of them," she ended.
Nettles also reflected on the admirable woman she played as Dolly's mother. "I think the character of Avie Lee is one that, like most of us, is complex and well rounded. She could be sweet with her children whenever she needed to be but she was also a spit fire.
"She loved her husband fiercely [but] she was also able to go toe to toe with him whenever the moments required. they were a normal couple like anyone else. In terms of the faith journey she clearly kept her faith and kept her resolve, and kept hope that her husband would ultimately come around, which he does."
"Coat of Many Colors" has many themes throughout the film but Nettles said there was one overarching message that she felt was most important.
"My favorite message in the whole film is actually a line that Avie Lee says to Dolly in the film, she says, 'If you never remember anything else from the Bible, remember this: there is nothing more powerful than love, nothing,'" she echoed.
jeannie.law@christianpost.com